Boats and trains and Legos, oh my!! Dokuma Park is so vast that we are on our seventh week of featuring all that it offers! This week's installment is the Anatolian Toy Museum, a delight for adults and kids of all ages. Filled with toys from throughout the history of Anatolia and the world, there really is something for everyone in this eclectic museum space.
A relatively small museum, the Anatolia Toy Museum opened in 2017 and is jam packed with treasures for everyone. Themed exhibits are artistically displayed in each room. As you meander through the museum's colorful hallways, nostalgic toys from your childhood take you back to your younger years. Another really fascinating aspect of the museum is seeing what kids across the globe might have been playing with in their corner of the world.
A fun highlight for us was the strangely large collection of ALF paraphernalia from the late 1980s American television show that apparently was a big hit in Turkey! There are other intriguing collections to discover: from ancient toys to musical toys to play kitchen toys, you will enjoy taking your time strolling and remembering your childhood.
There is a small cafe that serves snacks and drinks where you can sit at glass top tables filled with small toy collections. Don't miss the outside space when you exit the cafe. A playground, bigger than life-size characters screaming for pictures and poses, and ample picnic tables and green space await.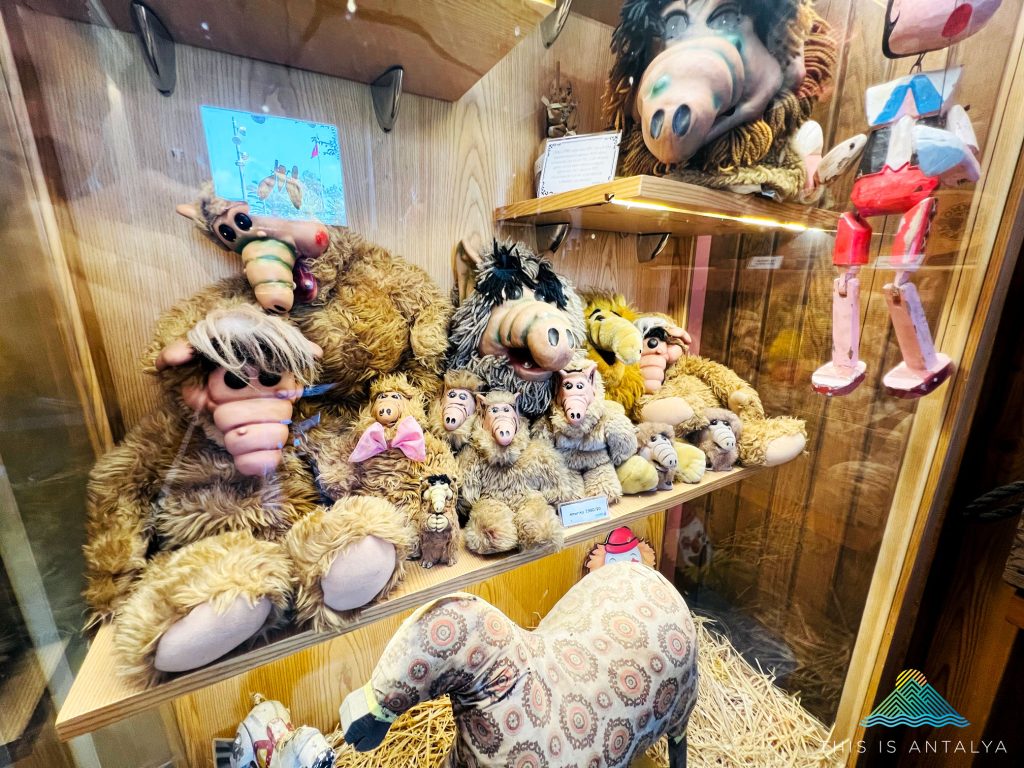 Just like the Car Museum and Art Gallery, the Toy Museum is well air-conditioned and a nice respite from the heat of summer.
Plan on spending about 30-60 minutes perusing the museum's inside exhibits. Because you can't touch all of the toys, young children might grow impatient just looking.
There is a clean bathroom on-site.
We think the 8TL for adults and 5TL for children is well worth the admission price if this is your first time visiting.
If it is a nice day, young kids might enjoy the outdoor space just as much as the indoor exhibits. Plan on spending a little bit of time letting the kids run around in the enclosed area. No one checked our bags when we entered, so it might be possible to take snacks and drinks along, The garden would be a lovely space to have a little picnic.
Dokuma Park is easy to find by personal car between Erasta Mall and Özdilek Mall. There is a large parking lot on the west side that gives you easy entrance to the park. If you enter on the west side, follow the signs for the Anatolia Oyuncak Müzesi.
If you want to take public transportation, the Fatih-Expo or Havalamanı tram goes right by the east side of the park. Get off at the Dokuma stop and follow the signs once you enter the park.
Address:  Fabrikalar, Namık Kemal Blv. No:189, 07090 Kepez/Antalya
Opening hours: Monday – Friday: 9:30am – 6:00pm, Saturday- Sunday: 9:30am – 7:00pm
Cost: 8TL for adults, 5TL for children