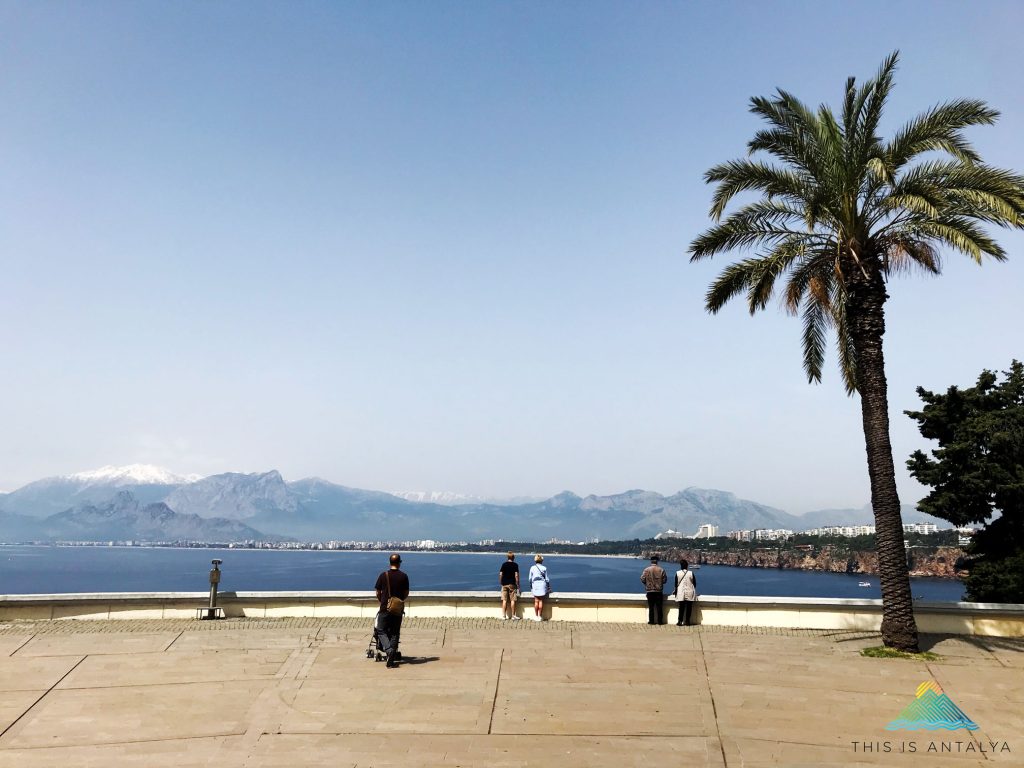 Antalya hosts an abundance of spectacular parks where you can drink tea in a café and watch the world go by in front of you. Down toward the water from Hadrian's Gate, behind the Atatürk House, and just outside of Kaleiçi and the Hıdırlık Tower is one of these parks: Karaalioğlu Parkı. Its claim to greatness is found in its spectacular cliffside views where tourists are often seen taking selfies and group pictures.
Karaalioğlu also boasts a skate park and pavilion, covered basketball courts, a café with playground, sprawling green space and trees, and a walkway along the cliff with benches to sit and relax and play with the street cats and dogs. In addition to all of this, you can use the free park wifi while taking a curious stroll through the unique sculpture garden that leads to "The Hand." "The Hand," as our kids like to call it, is a ginormous sculpture of a human hand that is big enough for several people to sit inside and take a picture. If Antalya had a list of bizarre things to see, "The Hand" would certainly be on it.
After touring Kaleiçi, if you are looking for a picturesque and peaceful place to spend an hour or so, or want to sip some tea in a café while your kids play where you can see, Karaalioğlu Parkı is just the place for that.
If you want to grab something easy to sit and eat in the park, visit the Ekrem Coşkun on İşıklar Street just outside the Kaleii gate. We recommend the sandwich with tomatoes and onions. Follow that up with some irmik helvası from Hacı Serif.
Address: Kılınçarslan, Park Sk., 07100 Muratpaşa/Antalya, Turkey