Antalya is full of more ancient ruins than we can count. Just when we think we have seen them all, we stumble upon another one, much to our delight. Exploring ruins is one of our favorite past-times, but we know not everyone has the time (or the desire) to visit them all. We stand firm in our belief that you cannot experience all that Antalya has to offer without visiting at least one ancient city. So, this post is for those of you wondering which ruin or ruins are the best to see on a more limited schedule. Here are our top three suggested ancient cities, followed by a note about Aspendos, another popular attraction.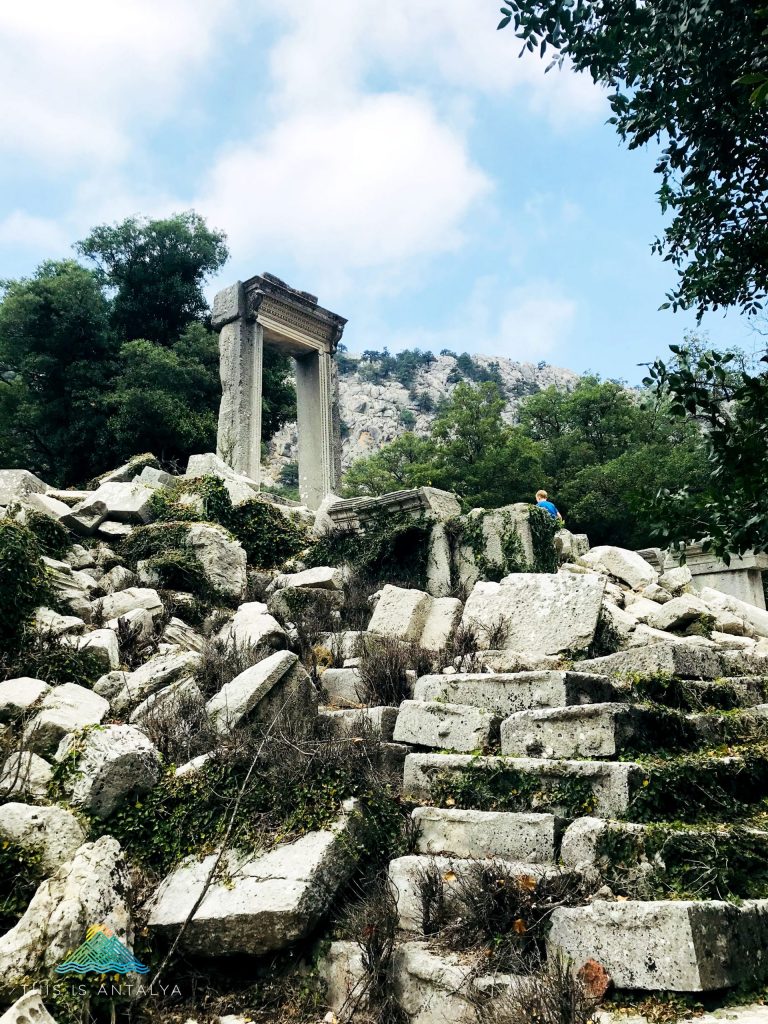 If we had to pick only one ancient city to see while you are here, Termessos would win because of its close proximity to city center, its majestic location on top of a mountain, and its tree-lined hike to get there. Significantly cooler than the city center year-round, it is a refreshing place to spend the day. Its rugged ruins leave much to the imagination and to explore, and it never seems to be as busy as some of the other ancient cities. Termessos is a fascinating site that should definitely be on your itinerary if you have several days to explore Antalya. Read more about Termessos here.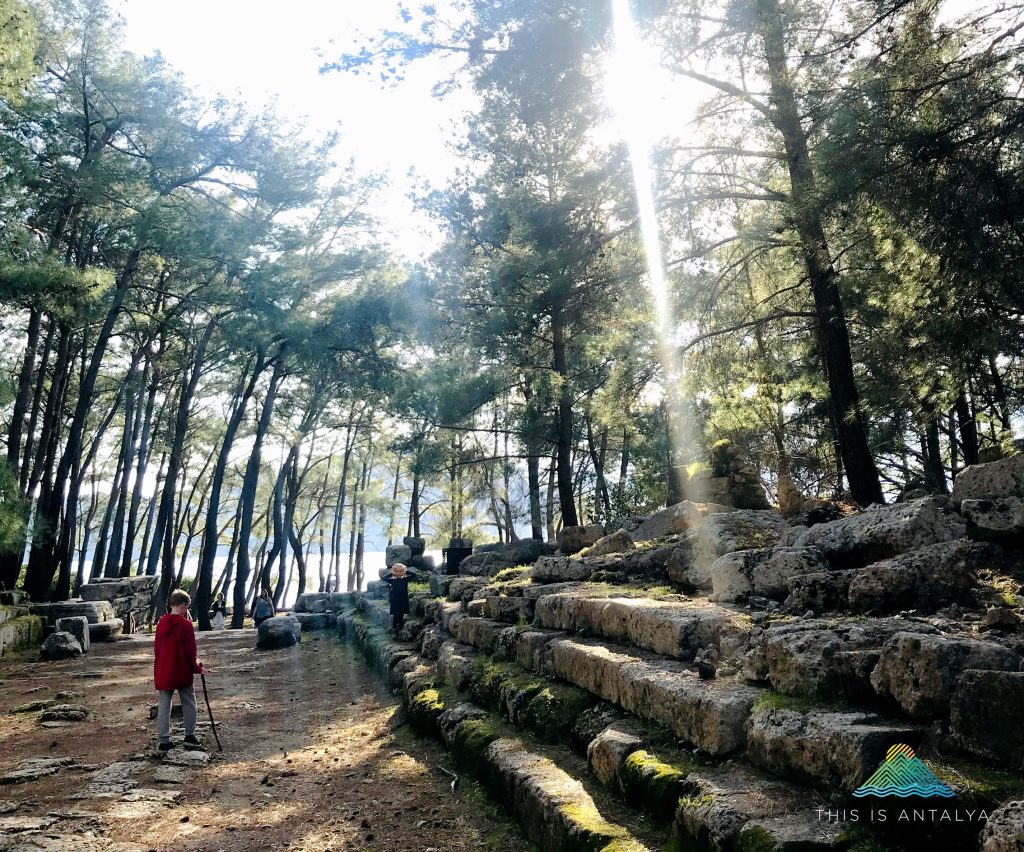 Coming in second place is the magical ruins of seaside Phaselis. Tucked between three harbors and along the Lycian Way, Phaselis is blessedly covered in trees to shade you on a stifling summer day. With plentiful ancient structures still standing, it is a history lover's delight.  And, you can hit the beach right there on site. It is a popular place for locals and tourists, so plan on arriving early if you are here during the summer months. Read more about Phaselis here.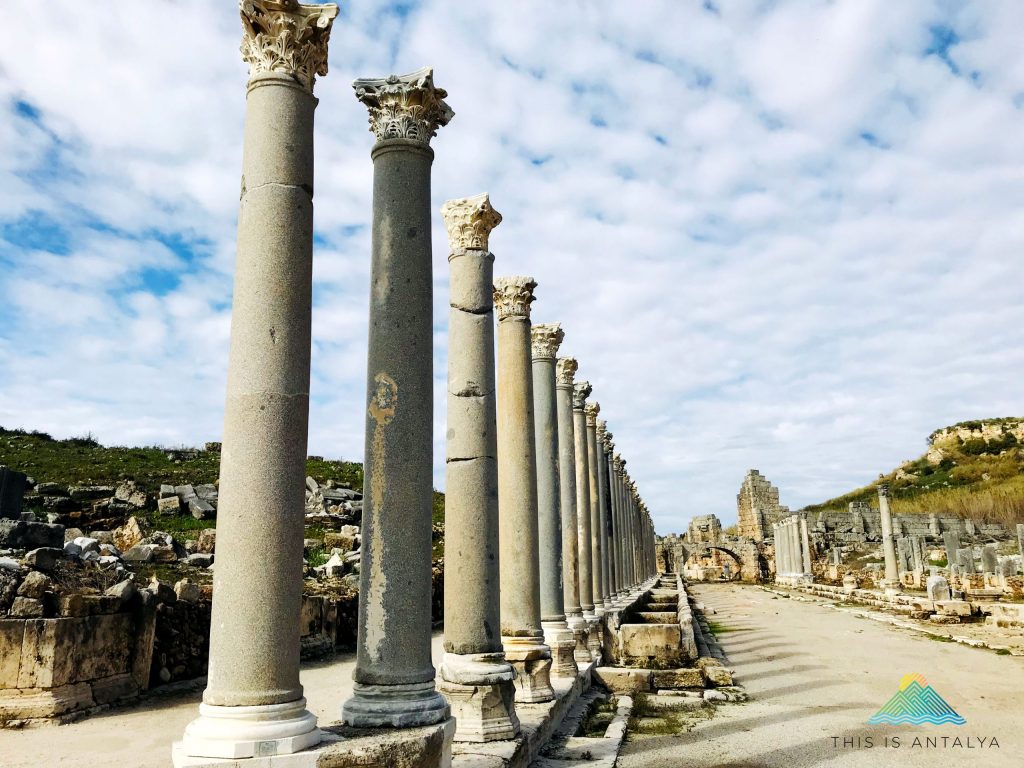 Rounding out the top three is Perge. Perge is an extensive ruin that boasts plentiful intact ancient structures to explore. It is relatively close to city center and a win for adults and children with its relatively flat landscape. But, there are no trees, so if you will be here in the summer, we recommend Termessos or Phaselis. For those who don't mind a hike, the acropolis at the back of the ruin provides a beautiful view of the site. Read more about Perge here.
If you have some extra time and want to see the incredible ancient sculptures and artifacts recovered from Perge and other sites in the area, be sure to stop by the Antalya Museum.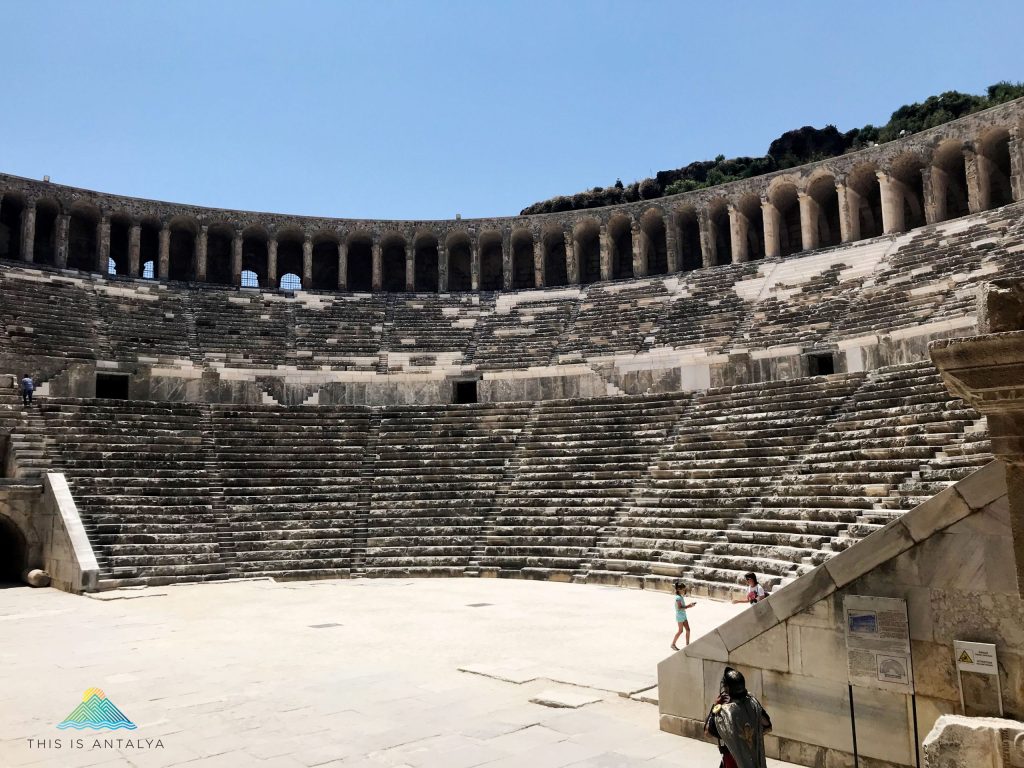 A note about Aspendos: Many tourists visit Aspendos during their time in Antalya. We agree that the ancient Roman theatre is spectacular to see and we enjoy the rest of the ruins up the hill. But we would recommend the other three ruins already listed above Aspendos for the overall experience and still standing structures. Read more about Aspendos here.
For those of you who plan to visit multiple sites and museums and are wondering if a Museum Pass is worth the price, read our post about it here.