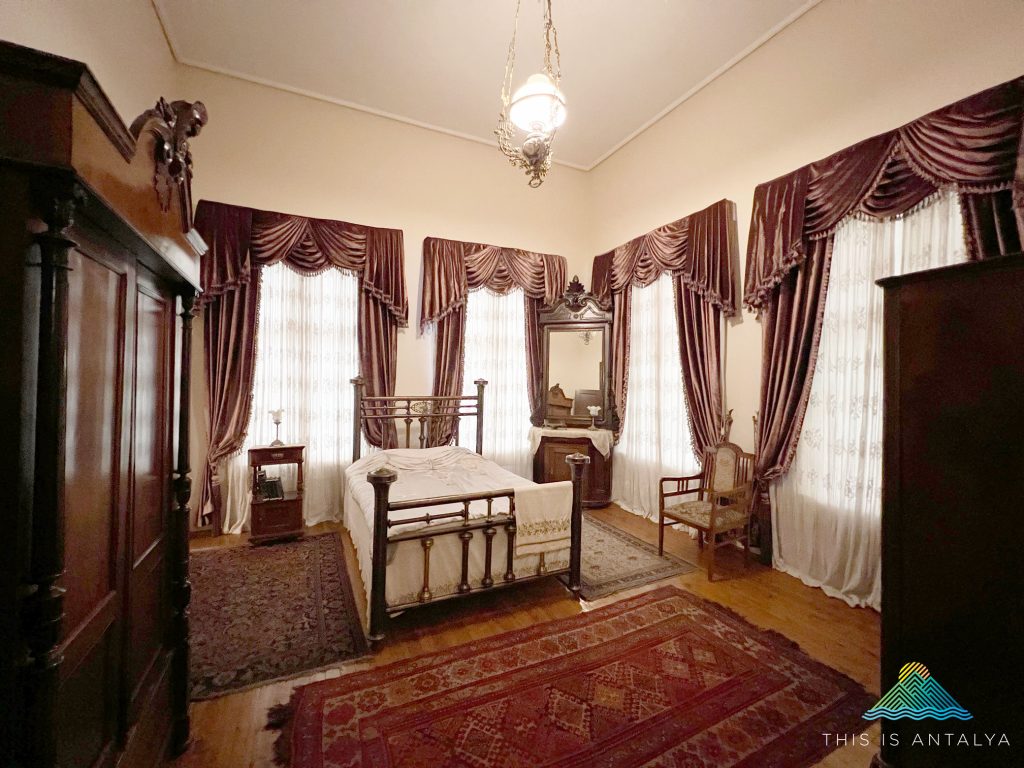 With statues and busts of the man in every city of the country, it doesn't take long to figure out that Mustafa Kemal Atatürk holds a special place in the hearts of Turkish citizens. And for good reason. He is, after all, considered the father of the Turkish Republic (thus the name "Ata," "Father" Türk). His accomplishments were vast and changed the lives of the people here forever. So, it makes sense that you find museums and monuments erected on his behalf in every town, large and small.
The Antalya Atatürk House & Museum lies just outside of Kaleiçi and in front of Karaalioğlu Park. A plaque on the outside of the museum proudly proclaims that Atatürk stayed in this house March 6-12, 1930, during his first visit to Antalya. However, because the original house was in the middle of the street, it was actually torn down in 1982. In 1986 it was reconstructed in the exact same proportions and style but pushed back from its original spot to not interfere with street traffic.
Inside the house today you will find the original furniture used by Atatürk, including his bed and wardrobe, as well as period clothing, a record player, radio, and kitchen utensils. One of the most interesting rooms upstairs contains old Turkish currency and coins. There is also a short educational video you can watch on the first floor to the right. It is not the clearest quality because of the aged video clips, and it is only in Turkish.
If you desire to learn more about Atatürk and have a half hour to spend, this small museum is free and might be worth your time. It is an uncrowded and informative stop that gives a glimpse into the love most Türks feel for this fascinating man.
Location: Haşimişcan, Fevzi Çakmak Cd. No:11, 07100 Muratpaşa/Antalya
Telephone: +90 242 241 15 27
Hours: 08:30 – 17:30 Daily
Entrance Fee: Free