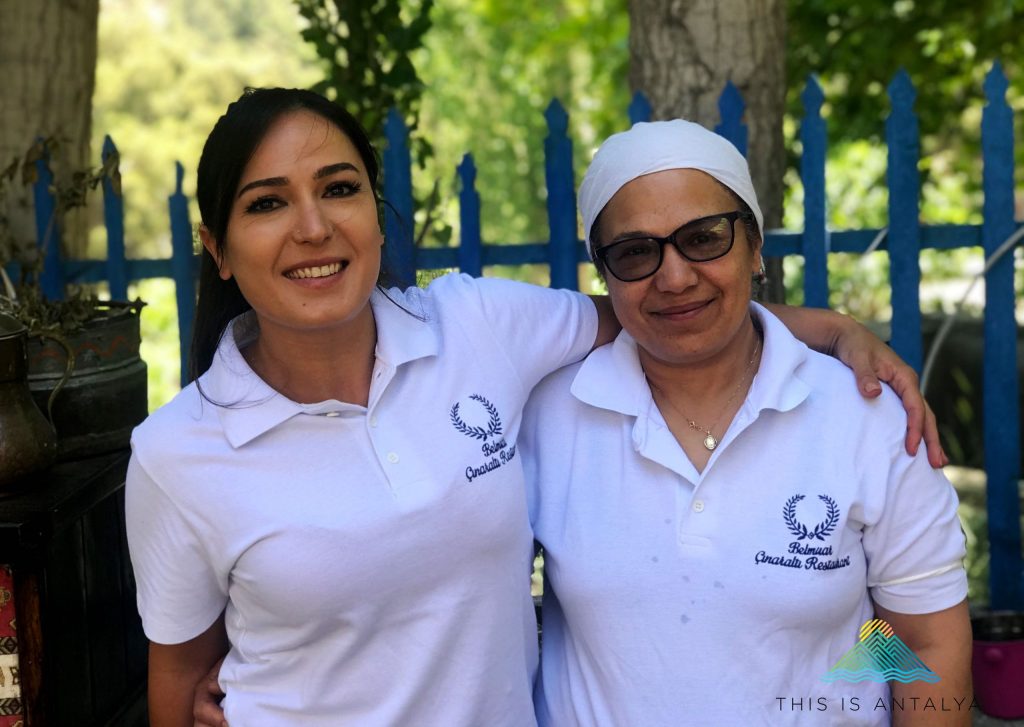 Our first trip to Belmuar, now known as Çınaraltı Garden Restaurant, on a chilly day in April that could not decide if it wanted to be Winter or Spring. We pulled into the parking lot with the sun shining, but clouds that threatened icy rain or snow hung ominously in the distance. Restaurants were getting ready to close again because of COVID restrictions in Turkey, and it was before most tourists were allowed to travel here again. We inquired about breakfast, and with no hesitation Sibel, the daughter who manages the restaurant, responded with the usual Turkish "of course!" When she found out there would be six of us (we have four kids, after all), she sweetly smiled and said, "Hoş geldiniz!" Just like our greeting, the entire experience was lovely. As we drove away, snowflakes circled our van and we left anticipating when we could return to this magical place.
Fortunately, in early June we were in the Kalkan area and made a special effort to visit Çınaraltı Garden/Belmuar with a friend. During this second visit, we were once again blown away by their hospitality and by the delectable food. Being the only customers afforded us ample time to get to know this precious family. We consider it a privilege to share their story in hopes it will encourage others to go visit.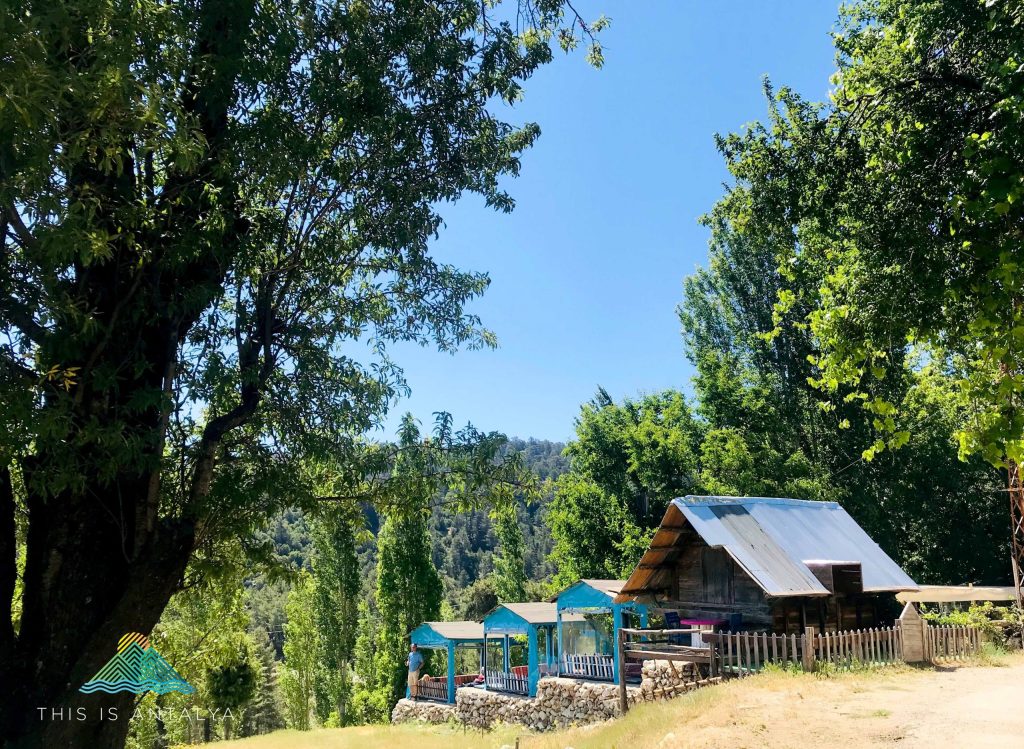 Sibel's family moved to Kalkan when she was a child, and after years of interacting with British neighbors on holiday every summer, they decided to open a restaurant. Three years ago, Sibel and her family launched Belmuar with the intention of providing an organic farm to table concept that would cater to the tourists who typically come to Kalkan. They picked a majestic spot higher up in the mountains where temperatures are a bit cooler and English tourists on holiday could enjoy the view and the rich breakfast. The evolution of Çınaraltı Garden/Belmuar seems to have been a family effort, and their teamwork is evident in every aspect of the business.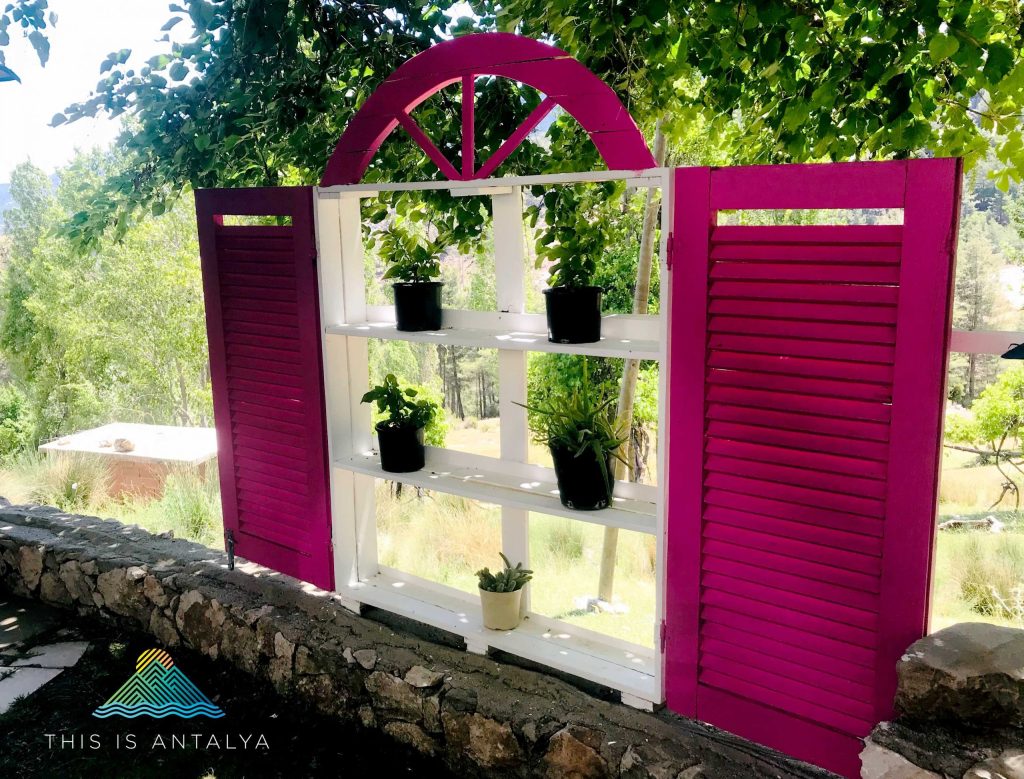 Sibel's carpenter father built most of the lovely garden tables, the decorative wagon, and the display shelves by hand. His master handiwork is present all over the restaurant and adds to the charming aesthetic. One highlight is his expert restoration of the century-old rustic cabin on-site. During the height of tourism season, Sibel and her mom spent late nights at the restaurant and then had to wind down the mountain road home to Kalkan. To keep them safe, he decided to make the cabin a comfortable one-bedroom respite with a working bathroom and shower where they could stay instead of driving late into the night. It was a true labor of love.
Figen, Sibel's mother, expertly does the baking, cooking and food preparation. Her homemade bread, jellies, and Turkish delicacies are both delicious and beautifully arranged. She is a sweet woman with a humble and seemingly gentle spirit who prefers to remain unseen in the kitchen where she loves the work of her hands.
Sibel completes the experience with her warm smile, gracious hospitality, and management of all the elegant details and presentation that make it such a special experience. The pride with which she gave us a tour and explanation of all the facets of their family business was contagious. She not only loves the customers who come to the restaurant, but she loves her family and the work they are doing, as well. Family is everything in Turkey, and this family demonstrates how incredible that bond can be when everyone works together in their areas of giftedness toward a common goal.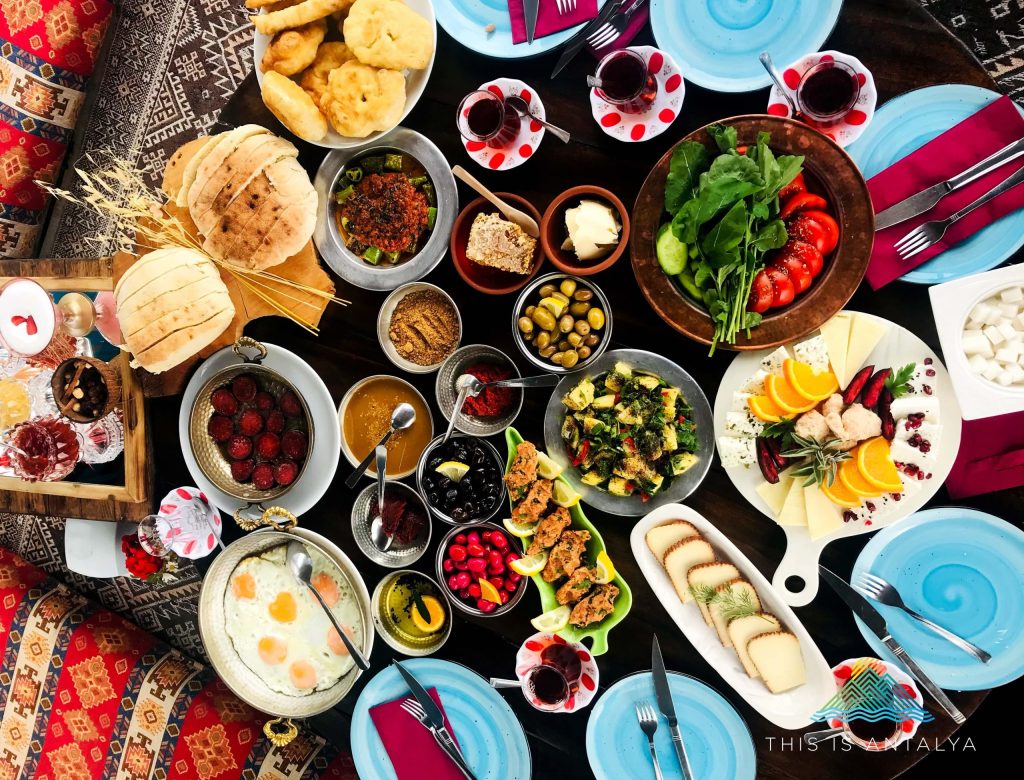 Prior to COVID, Belmuar thrived and even had to turn people away. Last year before COVID, they decided to open a second restaurant in Kalkan because they saw the demand.
Unfortunately, restrictions limiting visitors from the UK led to a shortage of customers, as well as a change in their clientele. Their new restaurant, Şahika Bahçe, is run by Sibel's brother and opened in late June with a similar concept and food offering. However, finances are still tight and their future is unclear. The negative financial impact of COVID-19 still hangs over Turkey and the uncertainty of when tourism will look "normal" again is creating great stress for these dear people, along with so many other businesses who survive by visitors coming to this glorious country.
If you are in the Kalkan area, do yourself a favor and head to Çınaraltı Garden/Belmuar for a spectacular kahvaltı, lunch, or dinner. It is a little out of the way from Kalkan, but we promise the chance to help this precious, hard-working family by enjoying their unmatched Turkish food will be one of the highlights of your time in the area. When you visit, please tell our dear friends hello for us.