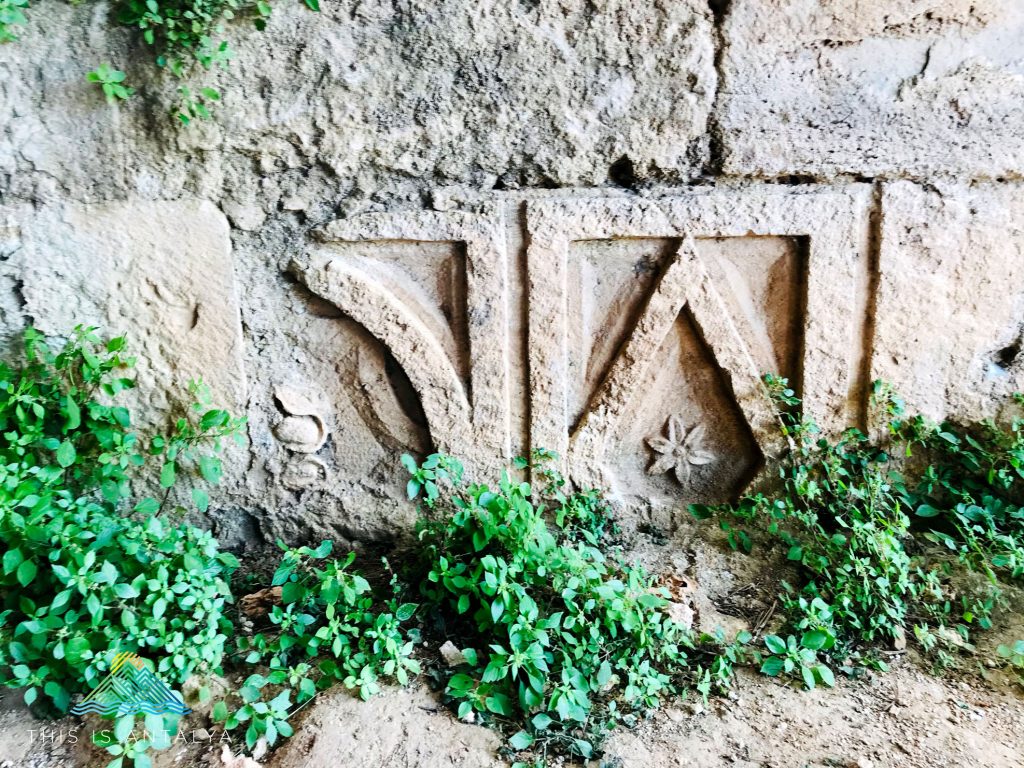 With so much ancient history found in Antalya, ruins from later time periods are often overlooked. If more recent Anatolian history excites you, and you have a vehicle to get there, add Edvirevhan to your Antalya itinerary.
Constructed in the early 1200's during the Seljuk era, Edvirevhan is a fascinating look at life for travelers in the 13th century. Used as trading posts and hotels for travelers with their wares and animals, hans were common during this time period. As you look around Edvirevhan you can only begin to imagine the sights, sounds, and smells that would have accompanied a stay in such an inn.
Edvirevhan's central courtyard design with access from all four corners is unique in Anatolia and points to similarities with hans in Central Asia and Iran. It was the first and only of its kind here in Anatolia. Another distinction is a larger open area. The climate in Antalya did not require as much covering for protection from the elements, so the warmer temperatures probably allowed for more open-air trading.
Because of its sheer size, there is speculation this han housed the sultan. Regardless of how it was used in the past, the remnants today provide a distinctive photo opportunity for all. Don't expect a lot of tourists there with you. Do look out for glowing brides and handsome grooms in their wedding attire taking advantage of the picturesque crowned gateway entrance. It is truly a sight to behold.
If you like seeing historical places and imagining what life could have been like when those sites were in their prime, Edvirevhan is worth a stop on your close-to-city-center Antalya itinerary. Don't plan on spending more than 30-45 minutes there, unless you want to bring a blanket and some food for a picnic in a quiet, historic inn. Please Just be sure to take your trash with you when you leave.
How to get there: Edvirevhan is located in Döşemealtı about a half hour north of the Antalya city center not far from the ancient city of Termessos. It can easily be reached by car and is just off of D-650.
Location: Düzlerçamı, Evdirhanı Cd., 07190 Döşemealtı/Antalya
Hours: Open all the time
Entrance Fee: Free
For more history: http://www.turkishhan.org/evdir.htm