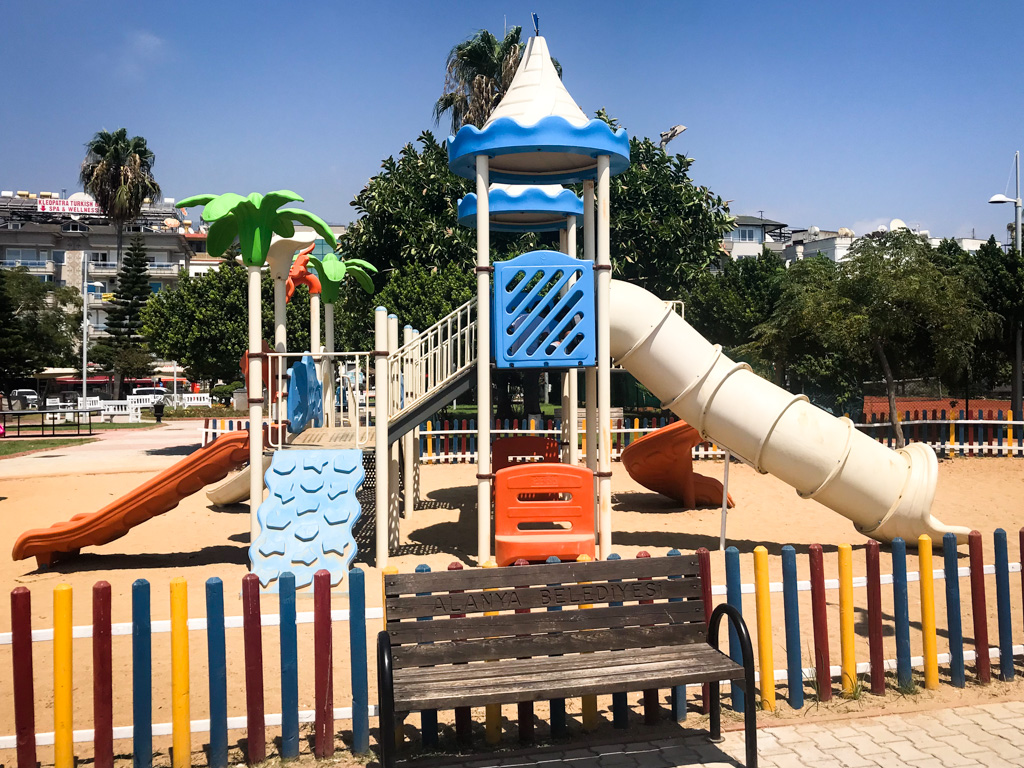 The powerful Queen of Egypt, Cleopatra, received an unforgettable gift from her lover, the Roman soldier called Mark Antony – Alanya and its surrounding. Legend has it that Cleopatra went down to bathe daily in the turquoise waters and still swims there today. Alongside her now, Alanya's guests swim at a blue flag beach aptly named Kleopatra Beach. 
Like most beaches in Antalya that claim to be sandy, Kleopatra Beach is made up of countless tiny pebbles that are useless for making sandcastles. People who have experienced the luxurious soft sands of the Caribbean or Pacific Islands might be disappointed, but it is easier to walk upon than the larger rocks at other beaches in this region.  
Largely a beach for clubs and cafes where sunbathers must rent a chair and umbrella for the day, Kleopatra Beach encompasses small spots in between clubs and at the ends of the 2km beach where one could set up a beach blanket for free. Each club offers a shower and bathroom area (1-2TL for use.) 
Along the beach are several nice parks and play areas, as well as countless cafes and restaurants close by. On the beach's east side, the Alanya Teleferik travels up to the Alanya Castle on the hill, visible from the shore, as well as the Damlataş Cave.  
Other than the legend surrounding it, Kleopatra Beach seems simply to be another beautiful beach, but if you are looking for beach access with clubs where you can rent chairs and eat on the beach in the Alanya area, this splendidly satisfies.   
Location: Kızlar Pınarı, Atatürk Blv. No:199, 07460 Alanya/Antalya, Turkey