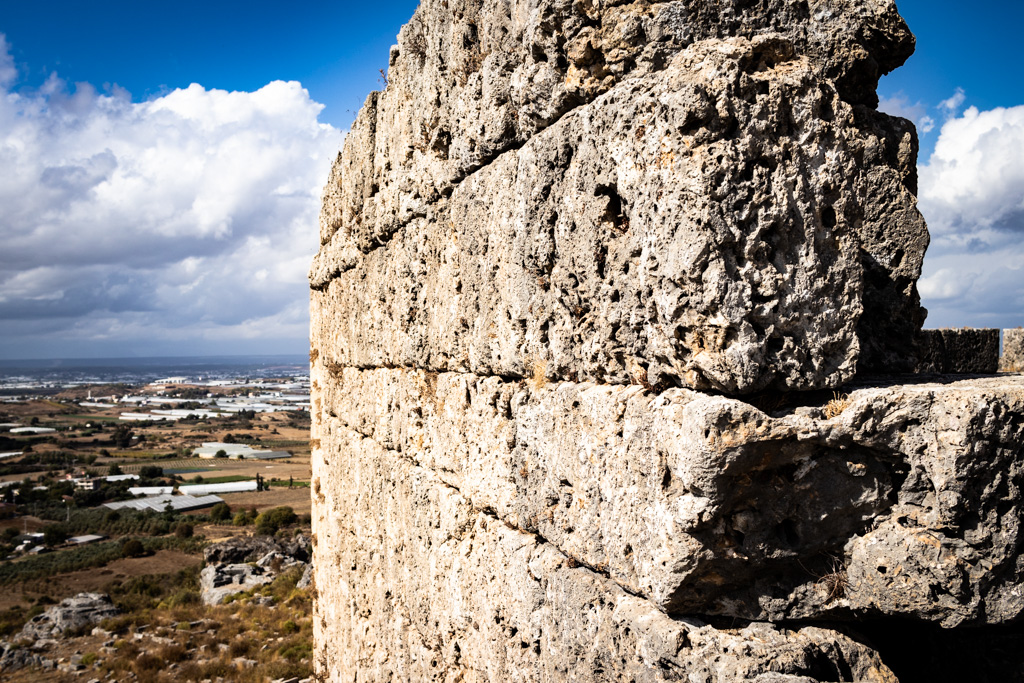 Tucked by a village, off of a major thoroughfare running between resort towns, rests the hillside remains of the 2,000-year-old city of Sillyon. Pack a vivid imagination and a desire to take your sense of adventure off road when you visit the ruins of Hellenistic, Roman, and Byzantine periods.  
The buildings of the ancient city of Sillyon were heavily damaged in a 1969 landslide, conquering what even Alexander the Great could not.  What we found fascinating was not the castle walls, few seats of a theater, or even the antique water source but was the idea that if we don't visit a piece of history when given the chance, we may not have the chance again, as evidenced by natural destruction and by human development.  Parts of the neighboring village are even built atop the ancient stadium.   
Discovery-seeking children of all ages and history buffs may enjoy a stop in Sillyon as you explore Antalya.  (And if you've got little ones in tow, they may enjoy spotting the goats, chickens, turtles, butterflies, dragonflies and grasshoppers that we did.) 
The decimated site has not been extensively unearthed or maintained.  Very basic signage, at best, marks the area.  You'll need to wear good walking shoes for the rocky terrain and keep your eyes open for the loose rocks and goat droppings along the paths.   
When planning your trip, bear in mind this is an open area, no shade for the heat or lighting for the dark.  We spent almost an hour climbing around the area but barely scratched the surface, leaving more treasures to discover on a cooler day.    
Getting there: We recommend following the brown road signage for Sillyon rather than your GPS once you are near Serik on D-400.  You'll see a large plateau off in the distance and head that way.  Once you arrive, a small gravel parking area, though no amenities, can be utilized at the bottom of the site. (A tiny but closed café/convenience store was across the street the morning we visited.) Start up the hill by climbing your own trail behind a couple of abandoned houses or by following a slightly visible path up beside a goat barn. Greenhouses and fields beautifully filled a view of the river valley below. 
For much more of Sillyon's past, history lovers can read the article 'Sillyon' (2017) found on the Turkish Archaeological News website. 
GPS Coordinates: 36.992400, 30.990100
Address: Kışlar Sokak 12-20, Serik, Antalya 07500
Entrance fee: 0TL (October 2020)