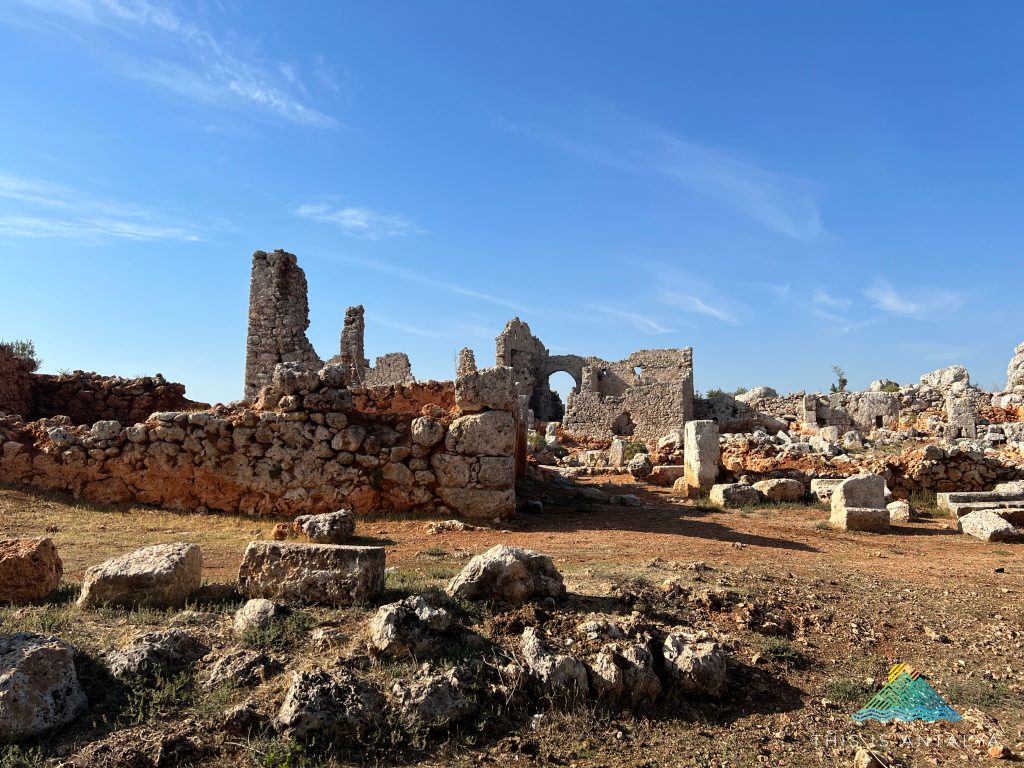 Update: As of May 2023, there is a gate at the entrance with a sign that says entrance is prohibited. 
Why should you visit Ancient Lyrboton? Good question. As you might be able to tell when scrolling through our posts, there is no shortage of ancient cities to visit in the Antalya region. With the more popular options like Aspendos, Perge, and Termessos, it is probable that you haven't even heard of Lyrboton. With that in mind, this post is dedicated to explaining Lyrboton's history, what we saw when we were there, and what is coming in the future. We will also give some insider tips to make your visit more enjoyable. Read on to see if a visit to Lyrboton should be on your itinerary!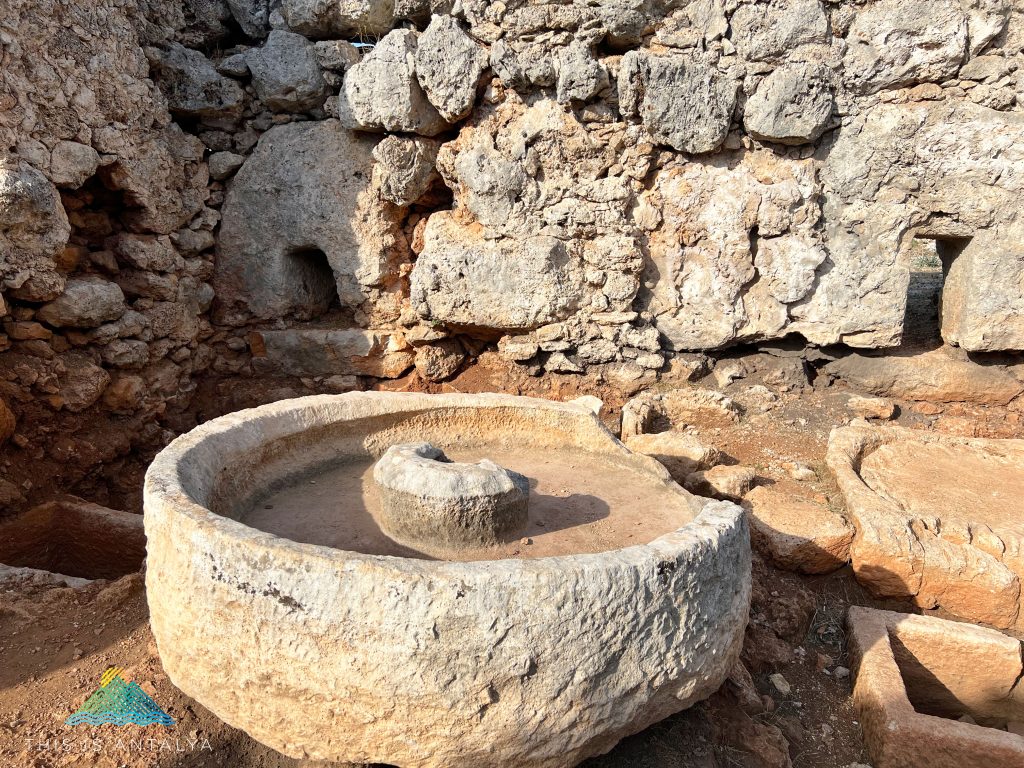 Lyrboton is a 2,200-year-old city fortuitously happened upon by government sponsored "treasure hunters" exploring the area around 2011. After it was discovered, archaeologists spent four years uncovering, excavating and researching the area. It turns out Lyrboton was an important city in the Pamphylia region, and was Perge's center for olive oil production during Roman times.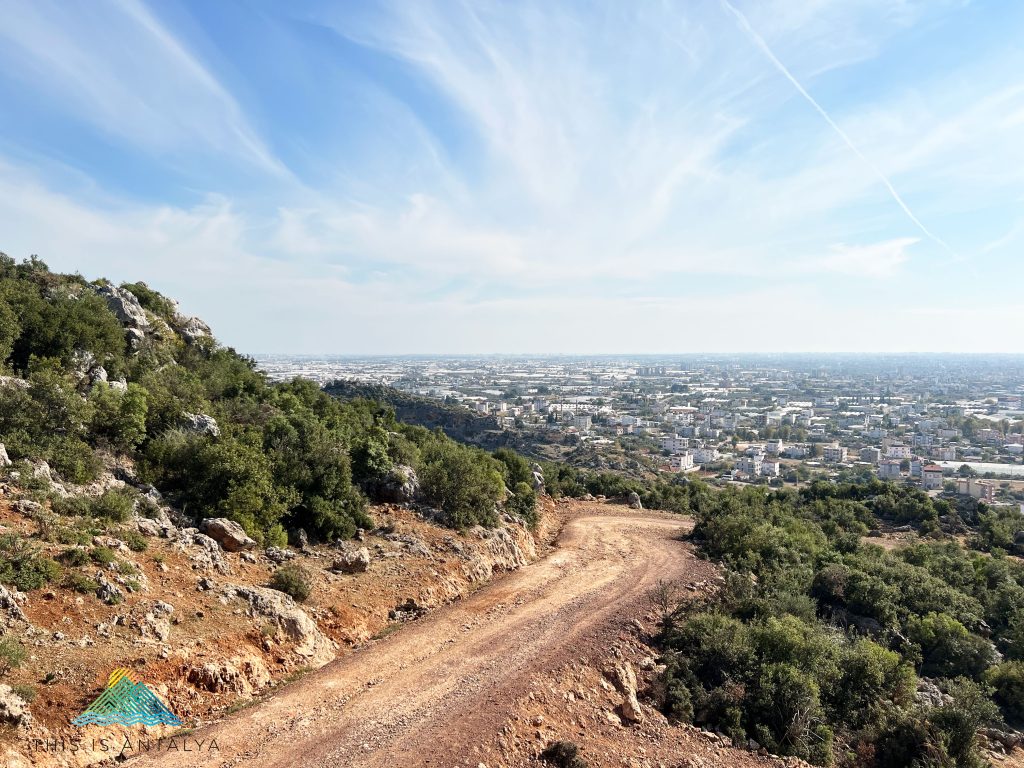 Lyrboton is located in the Varsak district of Kepez around 15 kilometers north of city center. The drive to get there does involve a little winding up a hillside road, but it is not treacherous by any means. There is a parking area once you get to the top, or you can keep driving on the road into the forest where it eventually dead ends if you choose to do so. We parked at the entrance and explored by foot.
The view of Varsak down below was striking on a lovely fall day. Without many signs to describe what you are seeing, your imagination is left to wonder and wander. What looks like bath houses, homes, churches, walls, cisterns and tombs are scattered throughout the site. It was easy to walk around and mostly flat, but there were some deep cisterns that could easily be fallen into if you aren't paying attention. One of the most interesting things we found were the numerous olive oil presses, something you don't see at most ruins.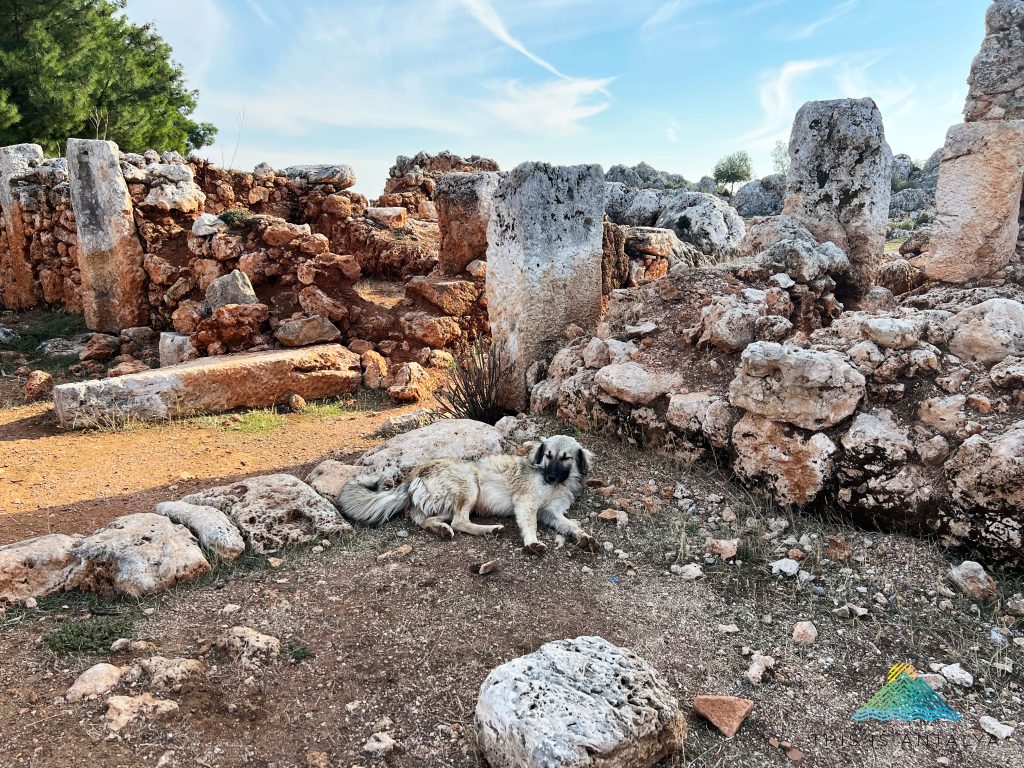 We spent about two hours wandering around, including walking to the end of the forest road. Our kids loved roaming and the adults found it incredibly quiet and peaceful. There were only a few other people visiting while we were there, but there were numerous dogs and puppies to keep us company. As is typical in a lot of historic ruins and parks, it looks like people come to Lyrboton to picnic and barbecue. Unfortunately, they also leave their trash behind, so there was a little bit of garbage in various places.
Lryboton Kome Archeopark Project
In 2018 it was announced that the Western Mediterranean Development Agency and Kepez Municipality, operating under the coordination of the Ministry of Industry and Technology was transforming the Lyrboton Kome Ancient City into an "archeopark". 500-600 olive trees were to be planted. A viewing terrace will allow a secure and unobstructed view of the city down below, and a walking path with lights will be constructed enabling visitors to safely explore the park. Various interactive programs surrounding olives and oil production will be featured in exhibits. Reproductions of the ancient olive oil processing equipment will show visitors how the city used to operate and even allow them to cold press the olives they collect on their visit. At the end of their visit, guests will be able to purchase olive oil produced by regional farmers under the brand name Lyrboton Kome.
The hope was that Lyrboton Kome Archeopark would become a draw for tourists. It would also  sustain economic viability for the region's olive farmers by providing a way for them to benefit and participate in tourism. We aren't sure where this project stands today, but we hope that it eventually becomes a reality.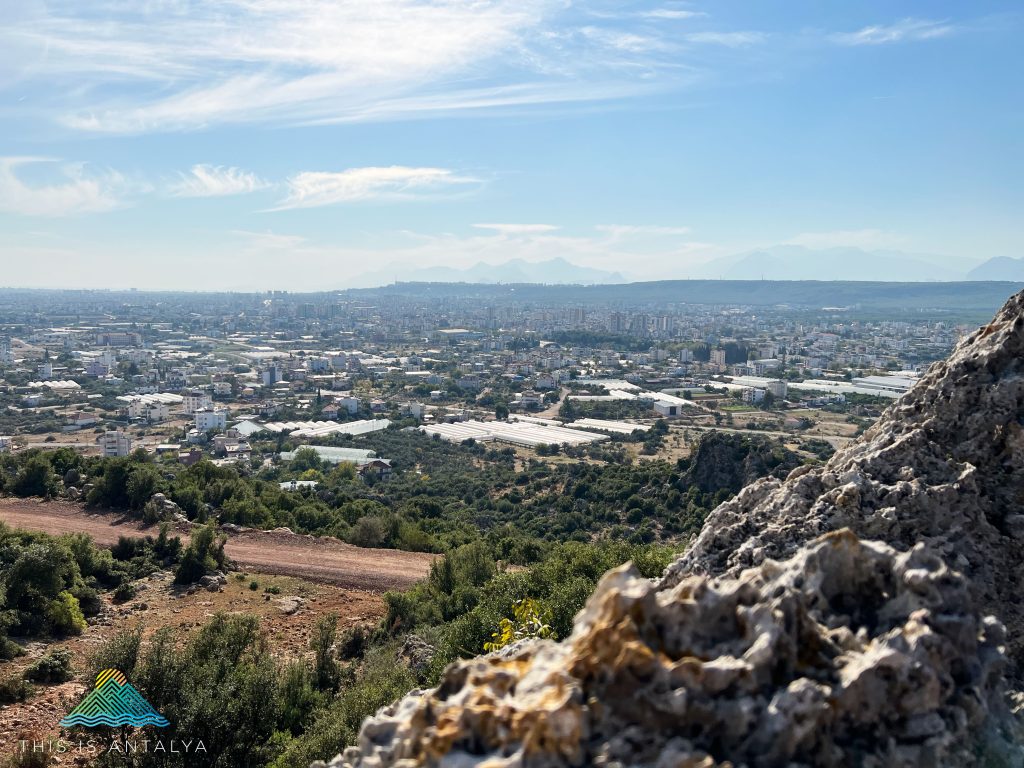 Our visit was on a crisp, sunny fall day in November. The weather was perfect for exploring. We suggest sunscreen and hats for summer days. It could be a little cooler since it is up higher than the rest of the city, but portions are not tree covered and could still be warm.
Bring snacks and water bottles with you, and please take your trash with you when you leave. There are not any cafes or markets once you get to the top of the hill.
Go to the bathroom before you visit and bring some toilet paper or tissues for those who cannot wait until you leave. There are no facilities on-site, but it is better to be prepared if nature calls.
Wear comfortable shoes to hike around. Plan on visiting for 1-3 hours, depending on your level of excitement about exploring ancient sites.
Lyrboton is one of those places that adventure seekers could trek around for quite some time. Our cell signal came and went when we were hiking around, so if you want to do some major off-road meandering, bring a compass or mark your trail.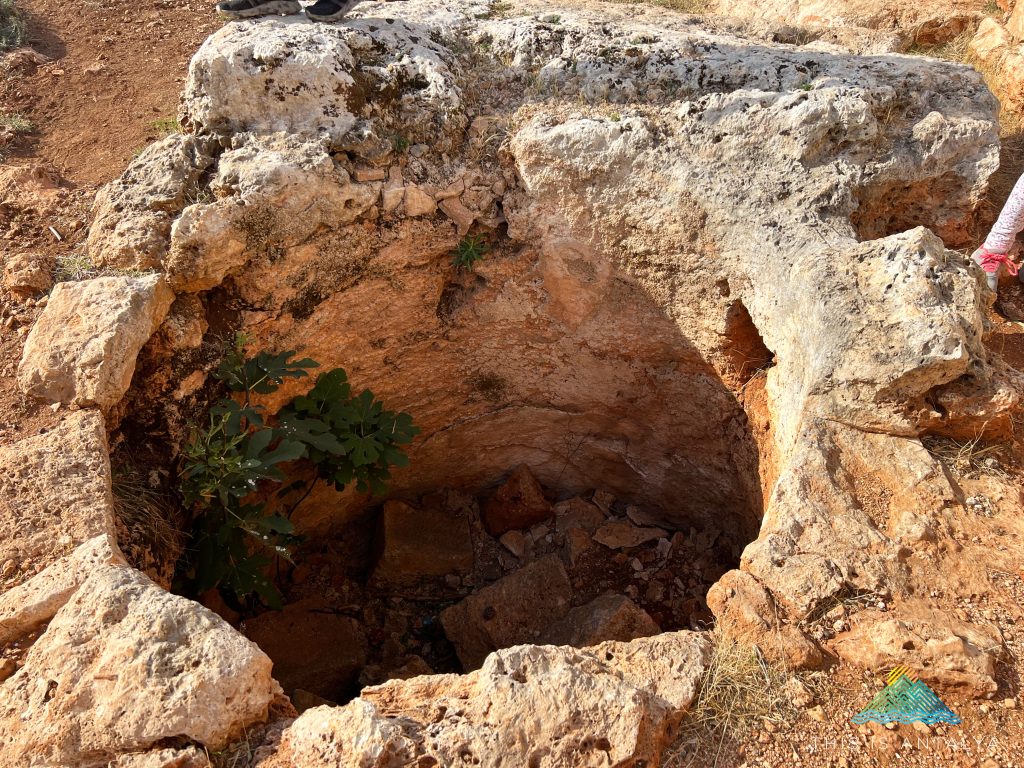 Keep an eye on young children and stay close because of the crazy deep and open cisterns in random places. Kids who are familiar with ancient ruins and understand the dangers that lie waiting for them will be fine, but those who have not been schooled in these things should be carefully watched.
Just like the rest of Turkey, there are dogs wandering around both in the open areas and on the forest paths. None of them were aggressive when we were there, but it might not be a bad idea if you are fearful of dogs to find a large stick and carry it around with you just in case.
Lyrboton is an easy 30-minute drive by car from the center of town accurately guided by GPS. For those without a car, you can take Tram 3 to the Varsak stop. From there you can either taxi to Lyrboton or follow GPS for 2.5 kilometers, or about a 30-minute walk to the ancient city.
Address: Kirişçiler, 07025 Kepez/Antalya
GPS coordinates: 36.9981° N, 30.7250° E
Entrance Fee: Free
Visiting Hours: Open all the time