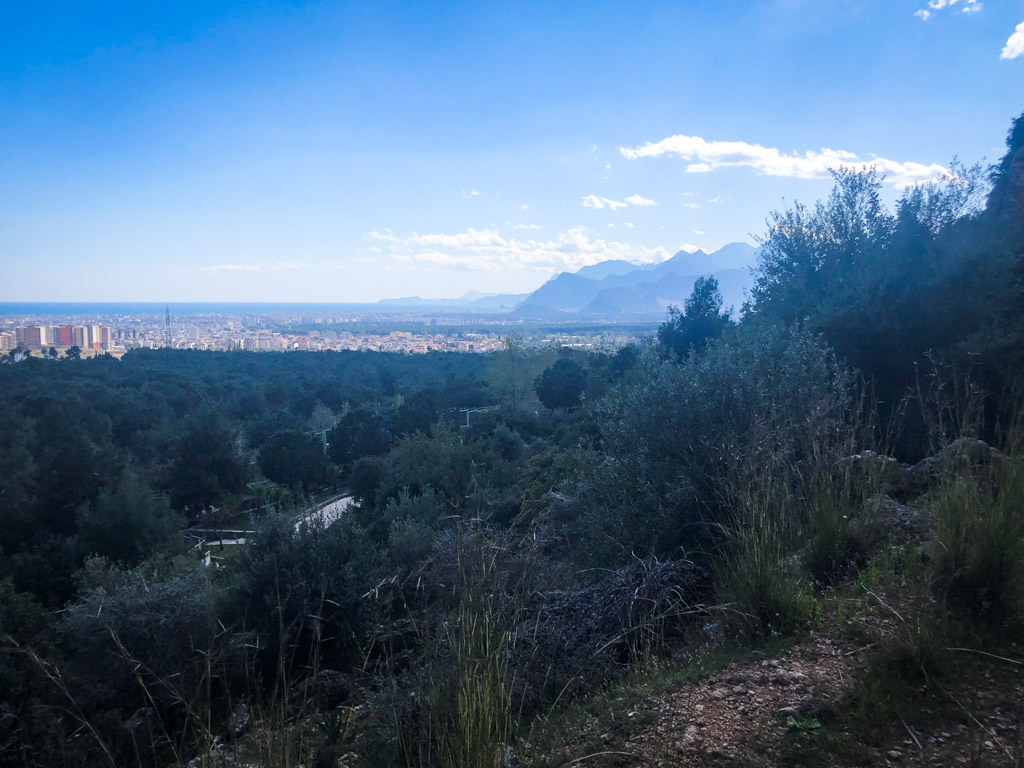 With over 125 species spread throughout 480 acres, the Antalya Zoo, while simple, makes for an affordable and delightful day-long outing. 
Upon arrival, you will stop at a guard station to pay by the car, or by the person if you walk in. Shaded picnic tables and grills with parking make up a large portion of the acreage, with walking paths winding throughout. To reach the zoo, continue on to a parking lot by driving through this picnic area. Once you pay to enter by the road, there is not a separate fee for the Antalya Zoo. 
We've visited several times and especially enjoyed one March visit when the baby animals playfully engaged our group. The bear cubs, mere inches away, appeared friendly and the new lemurs clinging to their parents kept us laughing. We just missed feeding time at the lions, much to our disappointment, so perhaps inquire about the schedule when you arrive. "Talkative" goats and lions entertained us all. 
During a normal tourism season, local foods, water, and tea are available to purchase at stands set up near the front of the zoo. Outside food and drinks are permitted and encouraged at the multiple picnic areas. There are several playgrounds within the grounds. Our favorite way to play is to first trek through the zoo exhibits and stop at the big playground near the exit. There are benches to rest on while the kids run off any extra energy before leaving. 
TIPS: When visiting in summer, wear sunscreen and bring water as temperatures are quite hot in the sunny, open areas of the zoo. Families with small children, prepare by bringing a stroller as the animals are all viewable from the long concrete sidewalks.  We recommend sturdy shoes over beach sandals because the paths include some steep inclines that reward with sweeping city views.  Additional observation areas for lions and tigers are accessible by stairs. 
Location: Nebiler, Kepezaltı piknik sahası içerisi, 07192 Döşemealtı/Antalya 
Phone: (0242) 332 32 32 
Entrance: 20 TL/car; 7 TL/walk-in person  
Hours: 9:00 AM – 6:00 PM