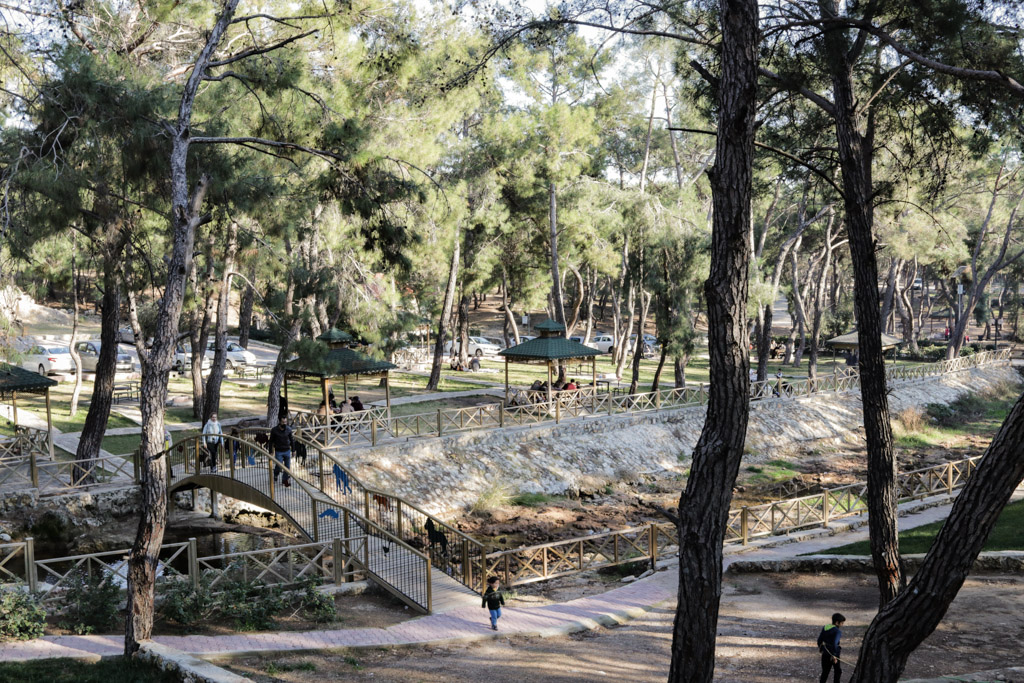 With over 125 species spread throughout 480 acres on a sprawling hillside, the Antalya Zoo makes for an affordable and delightful – albeit physical – day-long outing. Read on to find out more about Antalya's largest home to wild and domesticated animals.  
General Info About the Zoo
Upon arrival, you will stop at a guard station to pay by the car, or by the person if you walk in. Shaded picnic tables and grills with parking make up a large portion of the acreage, with walking paths winding throughout. To reach the zoo, continue on to a parking lot by driving through this picnic area. Once you pay to enter by the road, there is not a separate fee for the Antalya Zoo. 
During a normal tourism season, local foods, water, and tea are available to purchase at stands set up near the front of the zoo. Outside food and drinks are permitted and encouraged at the multiple picnic areas. There are several playgrounds within the grounds. 
Though there are no elephants, giraffes or hippos, there are too many deer species to count, goats galore, zebras, entertaining bears and lions, cute monkeys and lemurs, and a reptile house full of colorful snakes.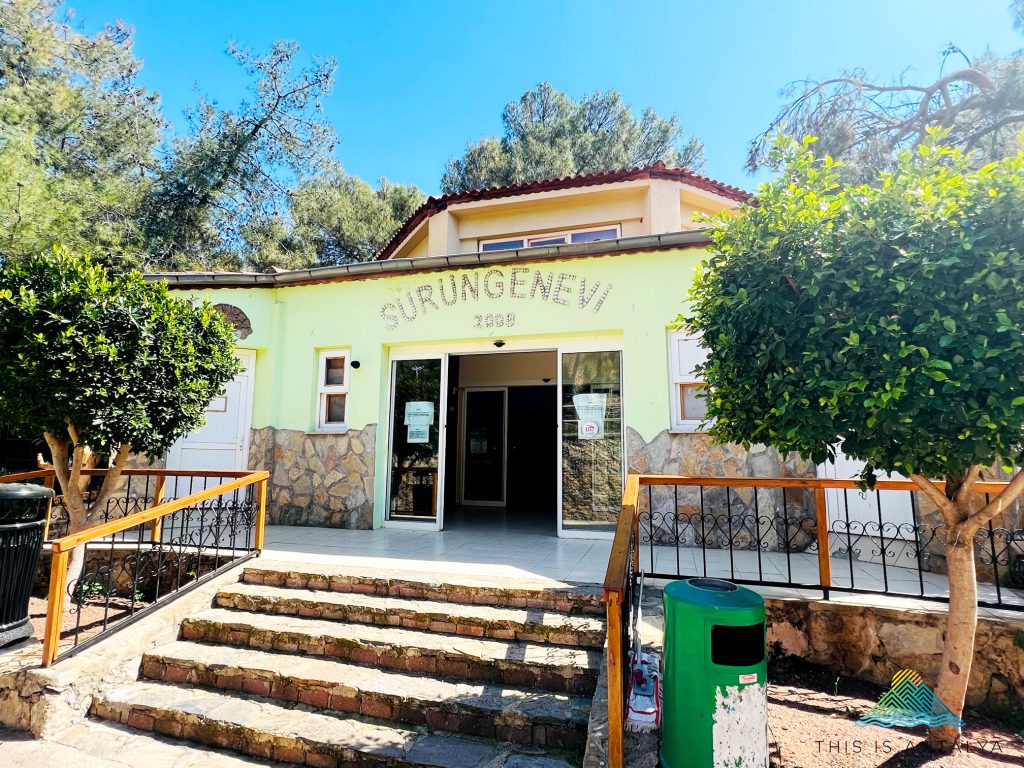 We've visited several times and especially enjoyed one March visit when the baby animals playfully engaged our group. The bear cubs, mere inches away, appeared friendly and the new lemurs clinging to their parents kept us laughing.  "Talkative" goats and lions entertained us all. 
One thing that always leaves us rule-following westerners baffled is the number of people who ignore the "don't feed the animals" signs. We can't count how many little kids we have seen sticking fingers filled with fruit, leaves, and grass inside fences where impatiently waiting deer, camels, emus, lemurs and ostriches clamor for a snack. It is obvious these animals are used to people breaking the rules, and we have never seen any zoo employees walking around discouraging this behavior.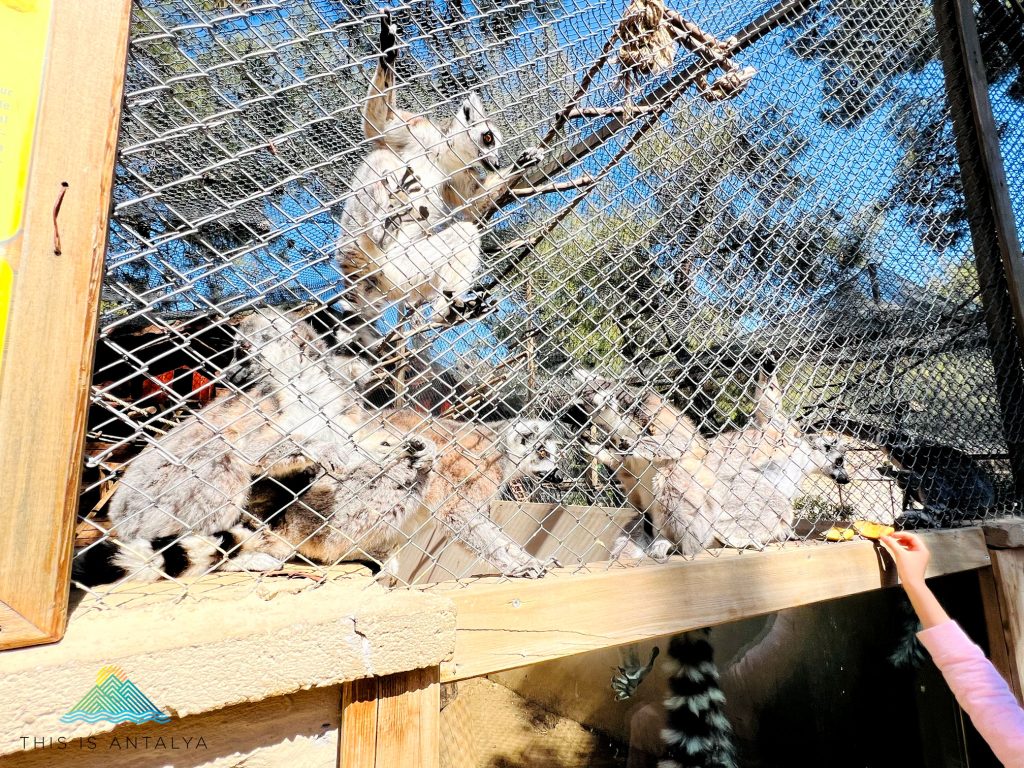 Each time we visit we are reminded that seeing all of the animals at this zoo requires commitment. Because it is built going up the side of a hill (or a small mountain to some), steep paths make pushing a stroller or carrying a small child arduous. But we always find it worth the effort when you get to the top and can look out over the city. 
Our favorite way to play is to first trek through the zoo exhibits and stop at the big playground near the exit. There are benches to rest on while the kids run off any extra energy before leaving.

 

When visiting in summer, wear sunscreen and bring water as temperatures are quite hot in the sunny, open areas of the zoo.

Families with small children, prepare by bringing a stroller as the animals are all viewable from the long concrete sidewalks. But be warned it won't be an easy ride.

We recommend sturdy shoes over beach sandals because the paths include some steep inclines that reward with sweeping city views.

Additional observation areas for lions and tigers are accessible by stairs.

We just missed feeding time at the lions, much to our disappointment, so perhaps inquire about the schedule when you arrive.

Don't miss the area near the front entrance where you can find the lemurs, giant rabbits and a pond with hundreds of turtles, as well as a "kind of" petting zoo with goats and sheep. 
In warmer months, mornings and early evenings when it is a bit cooler tend to be better times to actually see the animals awake and active. 
If you are looking for more family fun in the zoo area, check out Park Funtastic.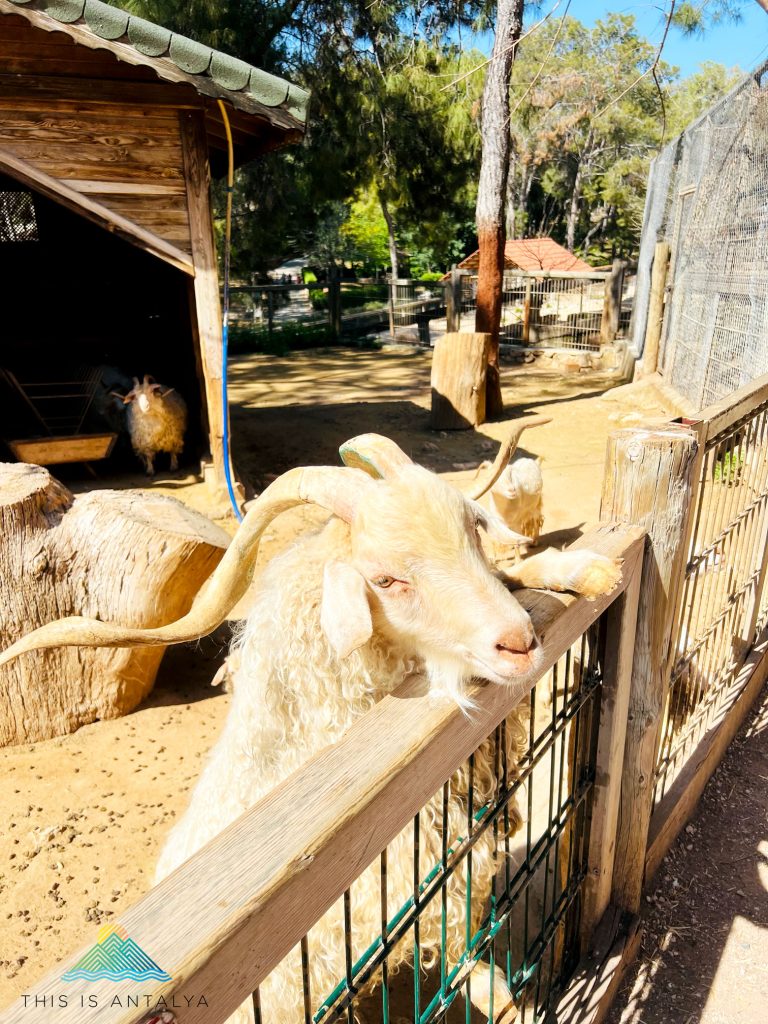 The Antalya Zoo is relatively easy to get to by public transportation. Take the Fatih tram to the last stop and cross over the pedestrian bridge to the opposite side of the road. It is about a 20 minute walk to the zoo entrance. 
If you are going by car, the Antalya Zoo is a 20 minute drive from city center. Follow GPS directions to take you right there. Be sure to drive through all the picnic areas until you cannot go any further so you can get as close to the actual zoo entrance as you can. There is plentiful parking.
Location: Nebiler, Kepezaltı piknik sahası içerisi, 07192 Döşemealtı/Antalya 
Phone: (0242) 332 32 32 
Entrance: 20 TL/car;  Or if walking: 7 TL per adult ; 2 TL per student; Under 12 is free (prices as of March 2023)
Hours: 9:00 AM – 6:00 PM