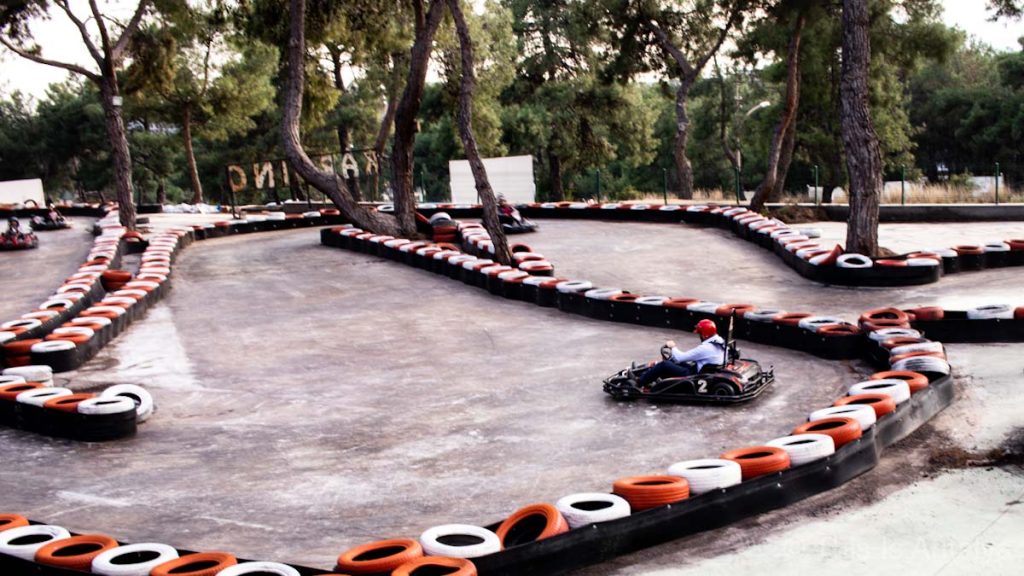 PARKFUNtastic theme park, formerly known as ParkOrman, greets you with large archways at the entrance dwarfed by the imposing zipline tower.  With a diverse collection of activities, you truly can find something enjoyable for each member of your family. Located in a large forested area, you can easily find a peaceful spot to sit and enjoy a little respite of nature outside the city. 
There are ropes courses, zip lines, paintball and a mountain coaster for thrill seekers, while younger guests can enjoy the available smaller amusement rides.  Within PARKFUNtastic, Kepçe Park, featuring an excavator simulation, allowing little ones to fulfill their construction worker dreams.  There is an ATV and Go-Cart track, horse riding, Zorbing and Waterball for those looking for a new experience.  With the onsite restaurant, you could spend an entire day here enjoying all the options available.  
Visit their website for a full list of all the activities.  It is only in Turkish however each activity page features pictures of what to expect.  Prices vary based on the activity as you only pay for what you participate in, but they are reasonable.  As of October 2019, for example, the mountain coaster was 20TL (~3 euro) a ride which seats two people.  Parking, entrance and bathrooms are all free.   
As of January of 2020, PARKFUNtastic presents a Köy Pazarı (village market) on Sundays, spotlighting locally handmade goods and locally grown produce.  Visitors are given an opportunity to interact with and experience a small taste of local culture. 
It is located NW of the city center 14 km out off of the D650/Antalya Blvd highway.  The final stop (Fatih) on the T1 tramway line is near the entrance or the Park Funtastic bus stop serviced by multiple bus lines. 
If you are looking for something to break up your beach vacation or just in the mood for some adventure, nearby PARKFUNtastic would be a great way to spend a couple of hours or a full day. 
Location: Fatih Mahallesi Antalya Bulvarı No: 410. Kepez/Antalya 
Telephone: 0242 332 1010 
Hours: Everyday 10:00-23:00  
Website: http://www.parkfuntastic.com