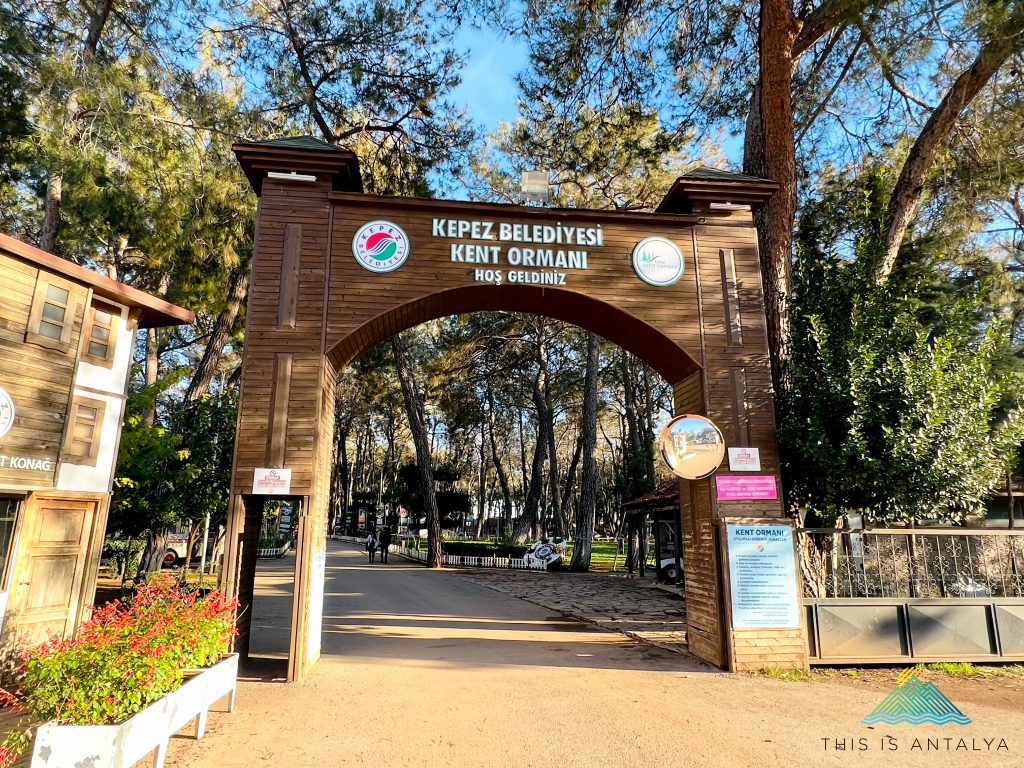 You may have noticed Atatürk gazing out over the city as you wind down the mountain from Döşemealtı on the north side of town. After literally years of wondering what might be at the top of Atatürk's face and the waterfall accompanying it, we finally ventured to the Kepez City Forest (Kepez Kent Ormanı). Read on to find out why this green space is worth visiting if you are in that part of town.
With 140 thousand square meters of well-manicured picnic and park areas in the midst of a canopy of trees, this Kepez City Forest provides abundant green space and outdoor fun. A popular spot on Sundays for Turkish families to picnic and hang out, during the week it is more quiet and less crowded. If you don't want to bring your own picnic food, there are multiple cafes inside the forest area where you can find Turkish breakfast, gözleme, ice cream in the summer, and Turkish coffee or tea. Our favorite restaurant is our friend Recep's Teras Piknik which offers a stunning view and an ample Turkish breakfast.
Walking paths, sitting areas, rental trikes and bikes, and other sports equipment are scattered about. While you can picnic on the grass, bringing your own grill is prohibited inside the park. (Though you will see some people grilling right outside the park fences in typical Turkish fashion.) In the summer months, a small children's library is open for visitors.
Perhaps the most impressive part of the forest park is the bird's eye scenic view of the city of Antalya. This lookout, in and of itself, makes a stop at Kepez City Forest worth your time.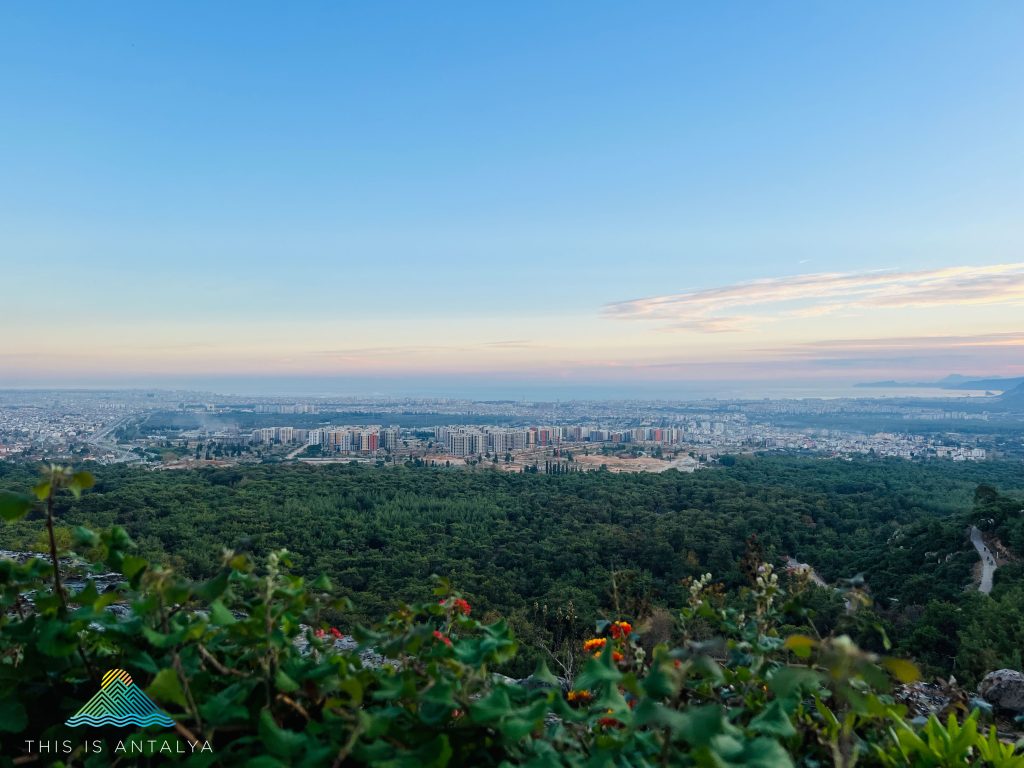 Kepez City Forest is located on the north side of Antalya city center. You can get there easily by taxi from city center. If you want to go by public transportation, you can take the T1A tram to the Kepezaltı stop. From there, walk one minute to the Antalya Blv-8 bus stop where you can catch DC15, DC15A, DC79 or DM85A. Ride five stops to D650 Akdeniz Blv-1. After you get off the bus, you will head back to the road just past the Tahtakale Mangalevi and walk about 10 minutes to the entrance.
Address: Yeşilbayır, Kent Ormanı, 07190 Kepez/Antalya
Hours: Daily from 8:00am – 11:30pm
If you happen to be in the area close to Kepez City Forest and are looking for other things to fill your day, check out:
Family fun:
History lovers:
Nature buffs:
Delicious food: