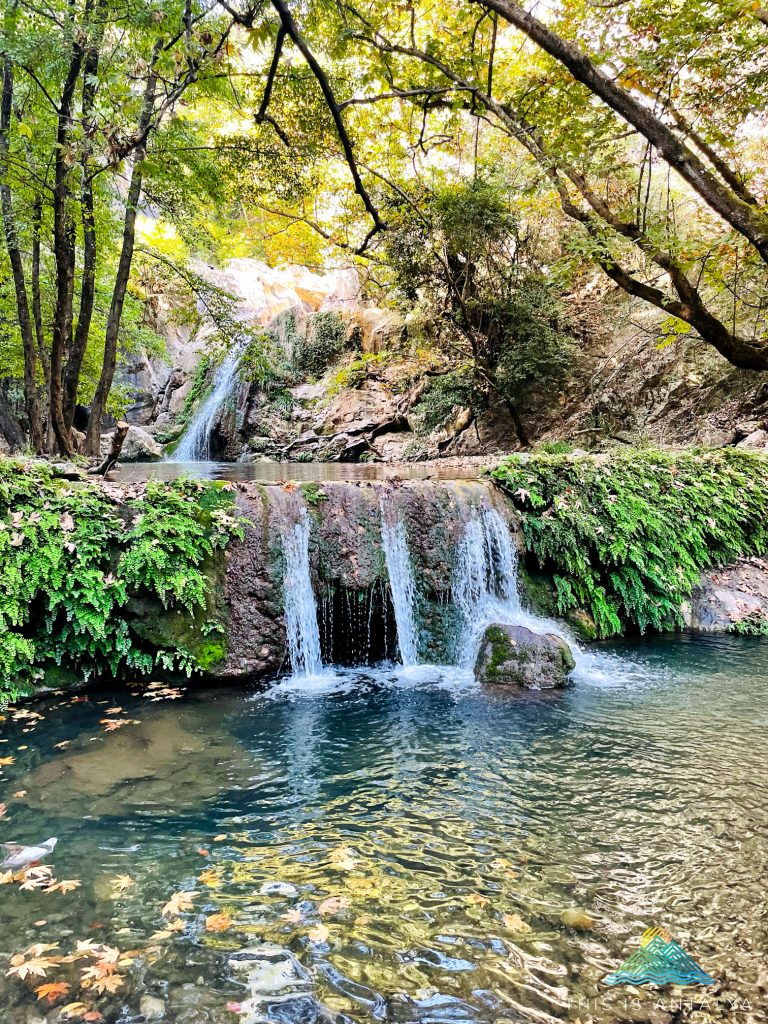 Kocaçay Şelalesi/Kocaçay Falls is hiding less than an hour north of both the Konyaaltı and Lara sides of Antalya. A natural wonderland tucked into a silent and serene area invites those seeking nature and escape. The incredibly gorgeous hike leads along a large stream that is surrounded by thousands of trees delighted to display their colors or shed their leaves down upon you. Serene beauty ushers you to the stunning falls.
Located in the Ekşili District of Döşemealtı, Kocaçay Falls is also known as Ekşili Falls and is a popular spot for locals to cool off in the summer months. It is also a treasure trove for nature enthusiasts and photographers in every season, and beckons campers and hikers with the promise of adventure.
Hearing and seeing are two different senses. This feels like a stupid comment to make, but we had heard about this waterfall and were told our hike-loving kids would "die" if we took them here, but then we went and we saw it. Putting words to how majestic, quiet, and rejuvenating it was to hike and boulder up and above the waterfall is beyond my ability.  My heart, my eyes, my skin, and my family inhaled creation by an incredible Creator. 
We got out our packed breakfast while the kids went exploring, and then they went climbing up the side of the waterfall clear to the top of the ridge (with an adult). We could have spent hours there dreaming of the ancient twisted tree trunks the likes of which stories are based on, watching the leaves fall in the waterfall pool, and having time to think our thoughts. Don't just hear us tell you about this magical place. Go see it for yourself!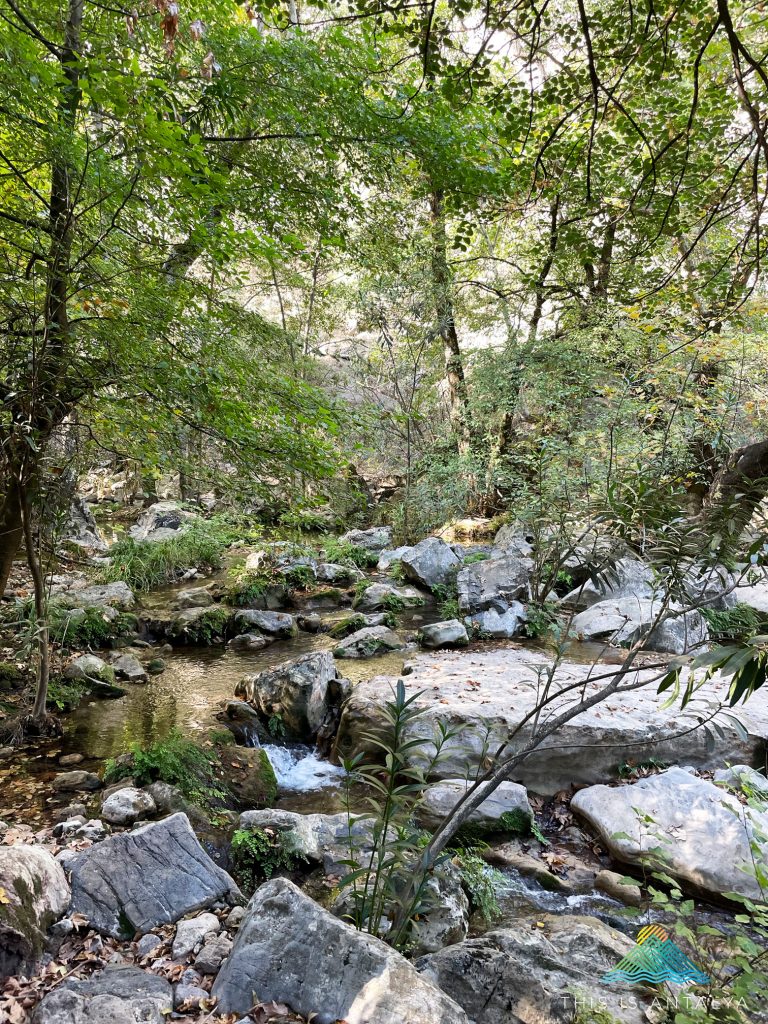 Follow the handmade sign off the main road, down a dirt road that ends in a stream and two large trash dumpsters. Find a place to park, hop across the stones in the stream, past an old stone building, and you are on your way.

The hike will take around fifteen minutes to reach the first waterfall. You can stop there, or you can keep on along the stream if hiking is your main ambition. 

Our older kids (ages 9 and 12) were in HEAVEN. They could stay on the path, or go hopping over the huge boulders by the stream. Our three-year-old was more comfortable in his hiking backpack on our backs but could have made it holding our hands in some places.

There are no cafes by the trailhead, so plan on bringing water bottles and any snacks you might want. We suggest bringing a picnic meal with you to stay awhile and enjoy the beauty of the area. Please just make sure to take your trash with you when you leave.

Restrooms are only of the outdoor kind, so plan on going before you come or behind a tree if you cannot wait.

If you are looking for a lovely place to have Turkish breakfast while in the area, check out Hilmi Beken. For tips on camping in Antalya, read our post here. Other places to visit in Döşemealtı: Karain Cave, Güver Canyon, Kocain Cave, and Edvirevhan.
East of the village of Ekşili in Döşemealtı, Kocaçay Falls is in the middle of D-685 and D-650. The easiest way to get there is by your own personal or rental car. Getting there will depend on which side of the city from which you are coming. If using GPS, google Ekşili Şelalesi or click on this link.
https://maps.google.com/?q=37.156640093451436,30.72373664555676