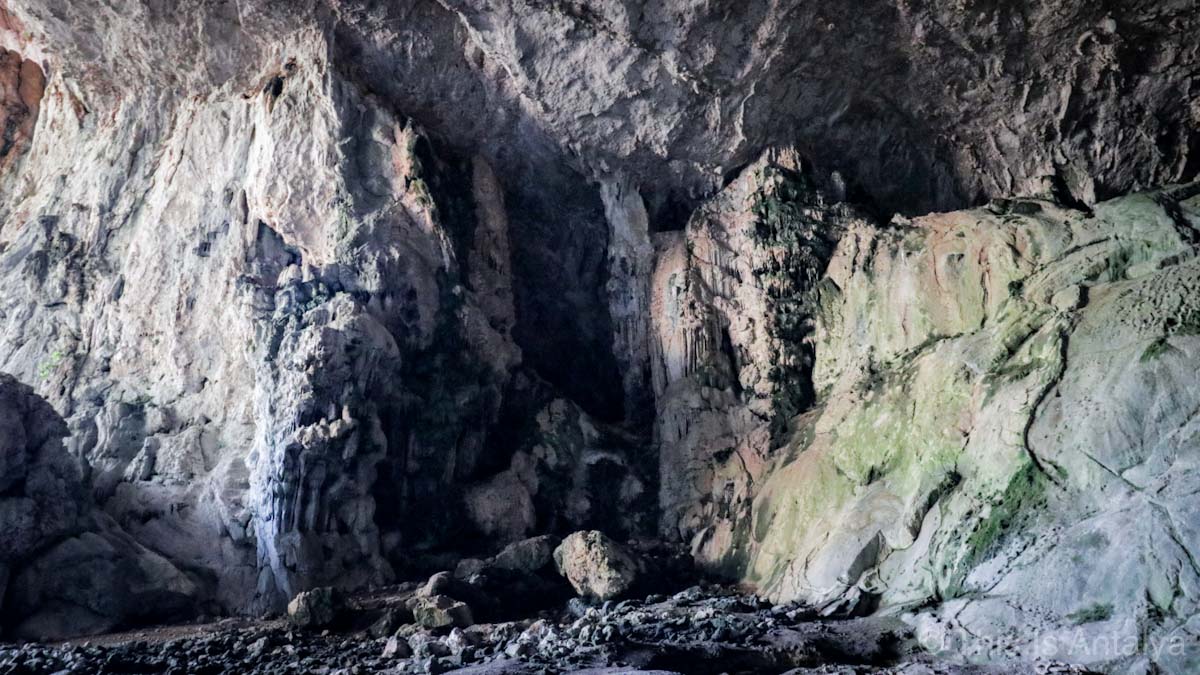 With limited online information, our grand adventure began on a lovely Saturday morning with our family loaded up in our van.  We relied solely on GPS to help us find our way to Kocain Cave, a registered national monument in Turkey. Fortunately, we had found one online review that said to follow the signs instead of blindly following GPS once you get past a certain point. That review proved to be correct. For whatever reason, the one and only road that actually takes you to the point on GPS that is Kocain Cave is not the road that shows up in the directions, but if you follow the signs, you will end up at the point on the map you wanted.  
Buses do not drive all this way, so in order to get to Kocain Cave you need to have a rental car or perhaps hire a driver you trust. Be warned that the drive up the mountain top to reach the cave is not for the faint of heart. Imagine sharp turns on a crazy bumpy, gravel road with a very steep incline. The redeeming parts of the road are that it is plenty wide, allowing space to navigate easily, and it affords passengers a majestic view. Honestly, if someone had prepared us, it might not have seemed so bad; so just don't be surprised by the jostling around you will experience on the way up and down.  
If you do make it up to the top, the cave found after hiking a short bit up a rocky incline is shocking in size and depth. According to Wikipedia, it is 633 m (2,077 ft) long and has two large chambers on the main gallery, which has a clearance of 80 m (260 ft) at some places. The cave entrance is about 75 m (246 ft) wide and 20 m (66 ft) high. It is the largest cave opening we have ever seen, and within its recesses you discover remains of a what was thought to be an early Christian church as well as rock formations and stalactites/stalagmites. But, take note, it is DARK and a little chilly inside no matter the time of day or outside temperature. There has been no work done to make this cave a tourist attraction, so if you want to have a chance of seeing much inside the cave be sure to bring powerful flashlights or headlamps. Your cell phone flashlight will not do the job in this vastly sprawling cave, as we quickly discovered.  
Our children absolutely loved walking further and further into the depths of this ginormous cave and could have spent hours exploring, but we didn't have sufficient lights to safely keep going – much to their dismay and disappointment. Even with such a tenuous drive up the mountain, we would say it is worth the trip just to see the sheer size of this cave relatively untouched by man and modern history.  
Ahırtaş, 07190 Kızılseki 
Döşemealtı, Antalya 
Hours:  Always Open 
Entrance Fee: Free