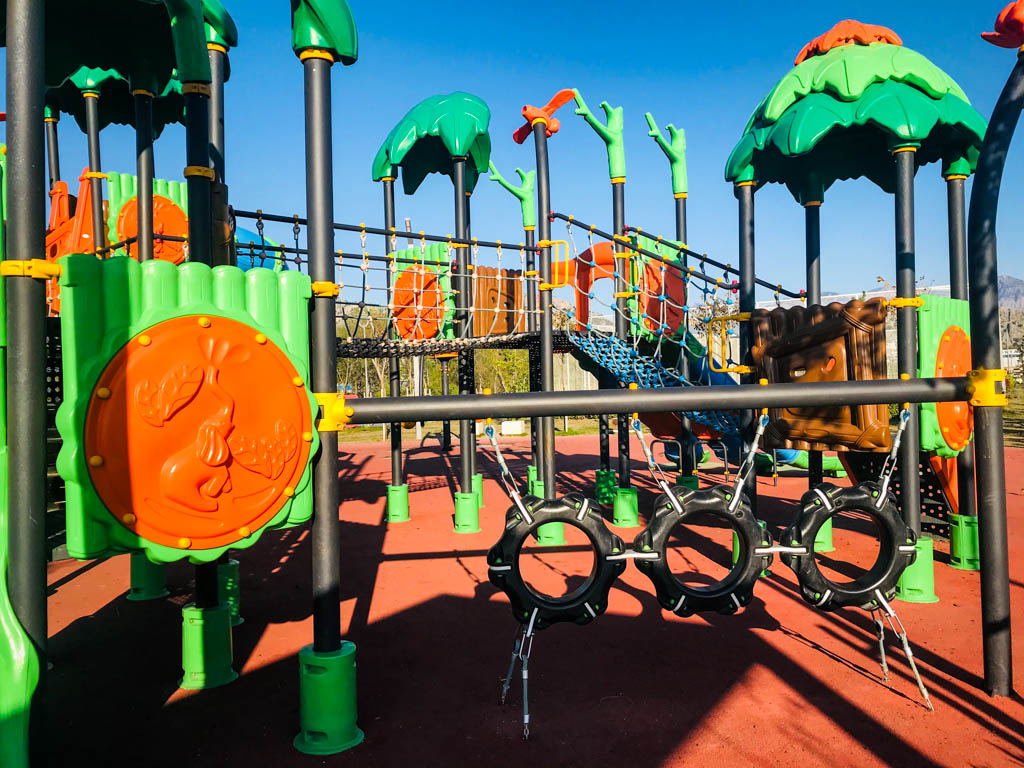 With everything from a lively children's park to a gently flowing stream, from basketball courts to fishing areas along the river, the Boğaçayı Park in Liman is a near perfect recreational location and weekend hangout. Located on both sides of the Boğaçayı River that flows down from the Taurus Mountains into the Mediterranean, this easy to find park is just south of Atatürk Caddesi. 
Free-standing exercise equipment and walking paths that join with the Konyaaltı Beach boardwalk makes this park a favorite jaunt for wellness enthusiasts. Both sides of the park have elaborate playground areas that merrily occupy children. There are clean restrooms, as well as park benches and green space aplenty. The grassy area, perfect for setting out a picnic blanket, enjoys some treed shade from the summer sun, but the children's play areas are mostly uncovered. So, bring water and sunscreen for those sultry days. Don't miss the recently reinstalled sculpture of children holding hands and playing in a circle on the east side of the river, a delightful symbol of the enjoyment of all at the park. 
Getting there: The park is located in between Gursu and Liman on either side of the Boğaçayı River. It can easily be reached by car, bus, or taxi, as well as by foot for those on  Konyaaltı Beach.  
Location: Boğaçayı Park, Liman, 07130 Konyaaltı/Antalya