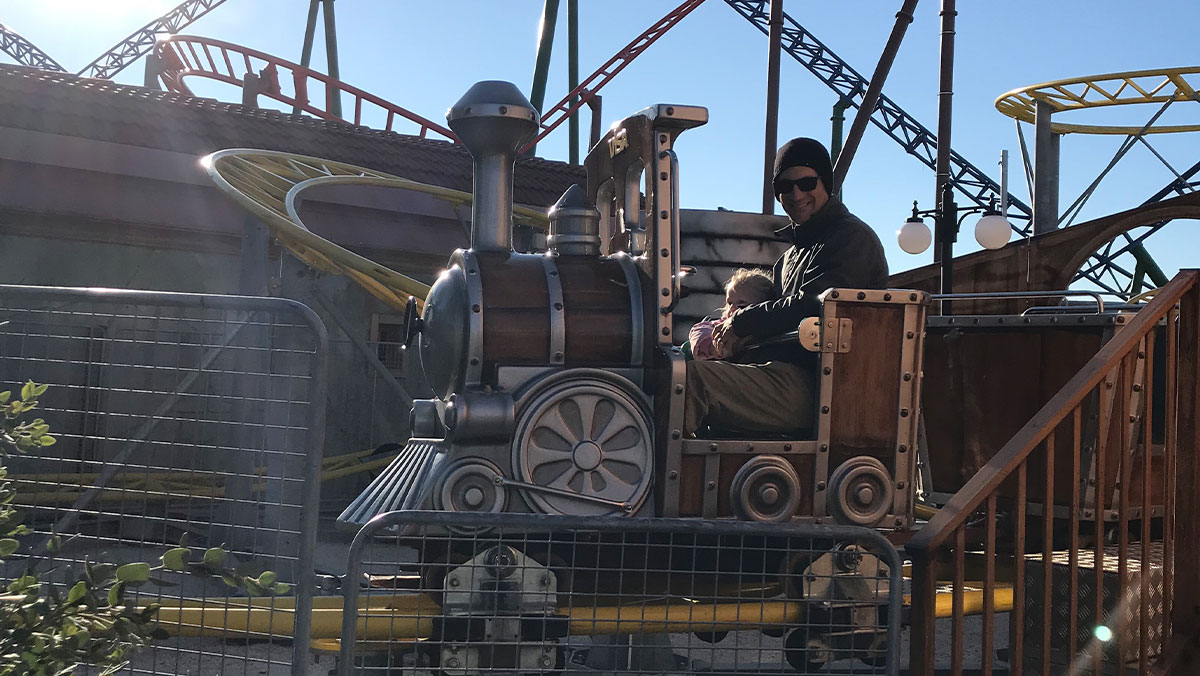 We visited the Land of Legends in February and now want to give an update because our second experience during off-season (not Christmas/New Year's and not summer) was a little different.
Some new things we learned:
Check the website and believe it.
Prior to going, we checked the Land of Legends website. It said some of the rides were closed. We called to confirm and the person we spoke with said the rides were open, so we went in hopes that the actual live person with whom we spoke was correct and the website was wrong. Long story short, the website was correct. Trust the website. =) It appears some of the larger rides, like the Hyper Coaster and The Galeon, are only open when the most visitors come. (Read: not in the winter.) We still had a lovely time, but our kids were a bit disappointed.
Buy your tickets online if you live here and have an ikamet.
We saved 100TL per adult (12 and over) by getting our tickets online. It is quick and easy to do; you just need the TC number for each person in your family. When we arrived we asked the guy at the ticket counter if we would get the same price there and he informed us that online is typically cheaper. So, we purchased our tickets on our phone right there and saved a significant amount of money.
The Masha and the Bear Park is well done.
During prime tourist season, this new section of the park will be an exciting spot for young kids. There are several new rides, along with a carousel, games, a playhouse, and a musical show that are sure to entertain the youngest theme park enthusiasts. It is colorful and set off in an entirely different section than the rest of the park, giving it a magical feel.
There isn't much for littles under 130cm to do in the Winter.
It seems as if some of the height requirements for the rides have increased since we visited a few years ago, so our youngest family member was quite sad to find out most of the rides were off-limits to her. We could be wrong, but it seems as if rides that children over 100cm used to be able to ride with a parent now require a child to be 130cm. Perhaps this is because of the new Masha and the Bear section of the park. As we said, this area is festive and well done, but even some of those rides were closed when we were there. If you have littles, go around Christmas/New Year's or wait and go later in the Spring or early Summer after tourism season begins. There will be much less disappointment for your kiddos.
In the winter, weekend tickets are cheaper.
Check the website for prices, but special promotions are constantly being run and it seems as if you will save money by going on the weekend.
Even with more limited ride options, the Land of Legends is still quality fun for the whole family.
Despite our big kids' disappointment over some of the rides being closed and our youngest not being able to ride as much, there were enough other things to keep us busy and occupied throughout the day. We all had fun and everyone went home happy and worn out from the excitement.
One crisp, blustery December day, we decided to take our family to experience the "endless fun and excitement" of The Land of Legends. From the moment we entered the shopping area and passed through the majestic hotel to the theme park entrance, we were impressed. It is clean and welcoming and the employees are friendly. The inside of the Adventure Park felt similar to what we have experienced at other theme parks around the world, including Disneyworld in Orlando, with colorful shops, pristine play areas and ride cues, and beautifully landscaped art and flower displays. It happened to be decorated for Christmas when we were there and even featured a show with Santa Claus and fake snow, which added a festive holiday touch that was much appreciated by our crew.  
Because it was a weekday, there were next to no crowds the entire day, only a couple of school groups who were gone by early afternoon. We felt like we had the entire park to ourselves, and our kids relished the chance to jump off a ride and hop back on again and again without waiting. The highlight for our family was the family coaster we were all able to ride (even our then 3- year old who is exceptionally tall for her age and met the 100cm requirement to ride with someone else.)  Another delight was the 62 meters high HyperCoaster that literally took our breath away. You can check out the website for a list of specific rides and height requirements.  
If you get hungry or tired, there are reasonably priced restaurants with large portions of decent food that can be shared, and plenty of places for people to rest and hang out if not going on rides. While we were there, the shopping center was running a special that provided a free entrance with a certain amount of lira spent. We have also seen multiple advertisements for website promotions in the winter that make entrance more affordable. Be sure to check all of your options out before paying full price for tickets and know you might be able to get a discount if you purchase them ahead of your arrival. Remember the cost changes depending on the time of year, so check the website for accurate and current pricing.  
When the weather gets warmer again, we will check out the Land of Legend's water park. We have not stayed at the hotel, which looks to be beautifully appointed and includes free park admittance with your stay, but for now we can highly recommend spending a day staying dry and enjoying the 20 plus thrill rides the Adventure Park has to offer in the winter season. 
Kadriye Mah. Ataturk Cad No 104/1 7525
Antalya Turkey
Tel: 0 212 336 57 00
Website