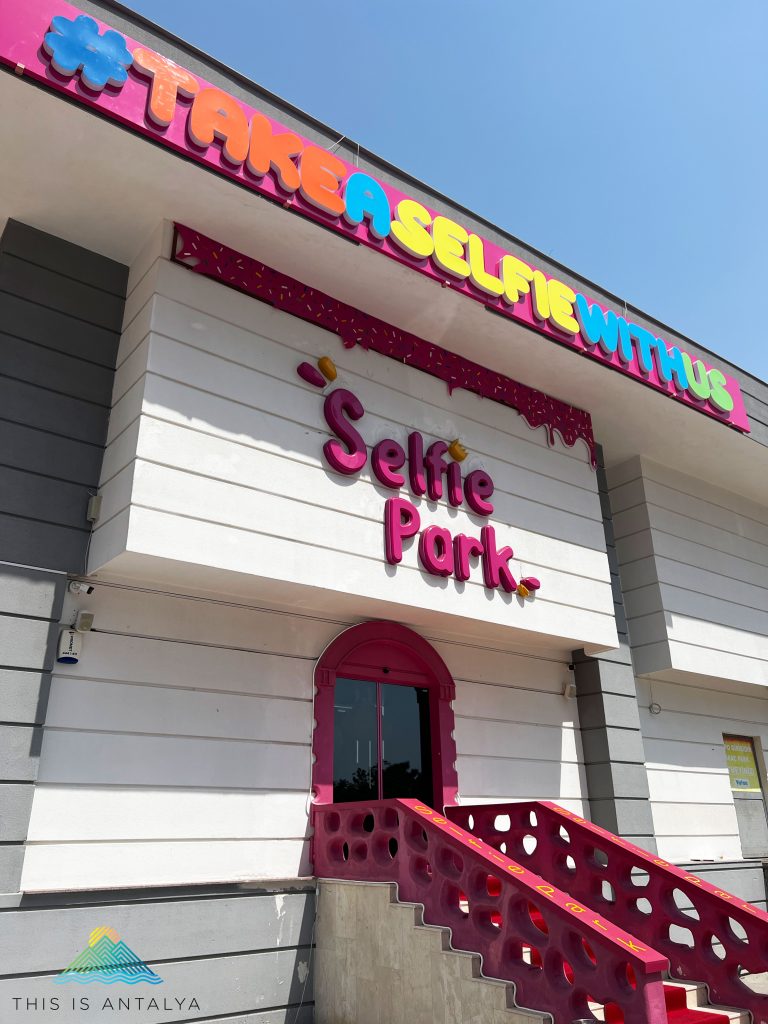 Newish to the entertainment scene in Antalya is Selfie Park. This indoor museum of sorts claims to be the largest of its kind in "Europe" (even though Antalya is technically a part of Asia, but whatever) and is dedicated to helping its visitors achieve the perfect photo to post to social media.
Who doesn't love a good selfie? Or, even better, an usie, a groufie, or a wefie? Did you know these are all apparently terms for a group selfie? To learn more about this eclectic selfie lovers' park, keep reading.
With more than 50 unique photo spots, Selfie Park provides ample options for guests to creatively pose and smile for the camera. From a giant ball pit and a life-size egg carton visitors can climb in to larger than life gummy bears and a Game of Thrones throne room, there is really something for everyone of all ages to enjoy.
Visitors can walk freely through the 1800 meter space that is broken into separate rooms lined up next to each other. Each room has a different theme or unique picture opportunity. There is no time limit on your visit, so you can feel free to go slowly and create the perfect shots.
The general idea is for visitors to bring their own cameras or cell phones to take pictures, but Selfie Park also offers professional photographers if you want extra special photos.
A Dospresso cafe offers reasonably priced drinks and treats with a spacious seating area in the middle of all the fun. There is also a gift shop full of quirky items that match the amusing atmosphere.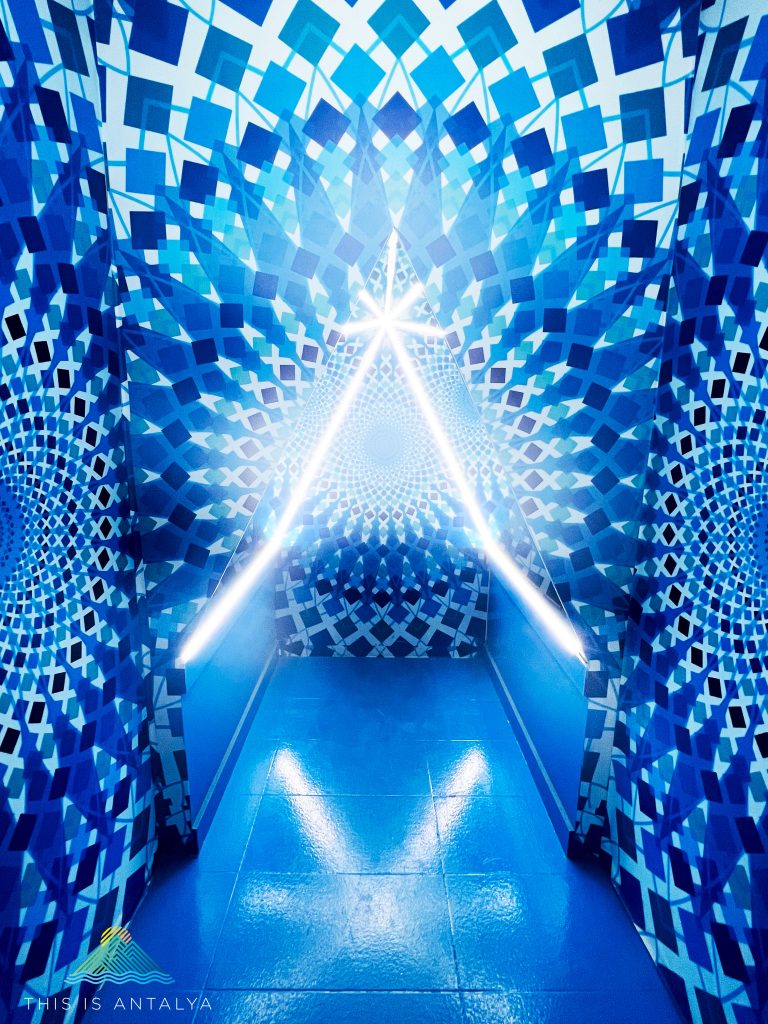 In complete transparency, our family was a bit skeptical about Selfie Park before going. An entire "museum" devoted to selfies? Sounds a bit silly, honestly. Even our teenagers thought it was going to be lame. But we went anyway, because it was hot outside and there wasn't much else we wanted to do on an already blazing August morning.
Immediately upon descending the stairs to the basement selfie area our attitudes changed when we saw the wacky selfie rooms just waiting to be explored. We proceeded to spend about 90 minutes running from room to room, posing, indiscriminately snapping selfies and usies, and laughing the entire time. It was WAY more fun than we had anticipated. Even for the adults.
Fortunately, hardly anyone else was visiting, so we could really take our time and enjoy each room. Our favorites included the pink and white ball pit, the Selfie Park Airlines room, the multiple swings, and the inflatable hot air balloon by the cafe. There were only a couple of times when we had to be patient and wait our turn. At the end of our roaming, we had literally taken hundreds of funny pictures between all of us and each person said they were glad we had come. Though it wasn't an all-day affair, it was an entertaining way to spend an hour or two and we came away with fun pictures and memories to last.
In general, places in Antalya tend to be less busy in the mornings. We went fairly close to opening and there weren't many people. By the time we left, more visitors had started coming, but it was never too busy.
Selfie Park is fairly family friendly. There is a room that seems to nod at 50 Shades of Grey, but most kids wouldn't understand the reference. None of the rooms are blatantly inappropriate or offensive.
Kids above age three and adults alike should be able to find rooms that make them smile at Selfie Park. It is a safe space for toddlers and there is plenty of room to roam, but there are lots of nooks and crannies in which they can hide. So, keep an eye on little people and be prepared to chase them from room to room. =)
Be sure to pay attention to everything throughout the park. There are surprising details around every corner. From Storm Trooper fire hydrants to funky black light bathrooms, the entire facility is decked out to entertain.
Speaking of bathrooms, please make it a point to go into them and have a dance party. And absolutely push the button that says "Don't push". (But only if strobe lights and loud music will not bother you or your children.)
The way the rooms are arranged, it is possible to take selfies/usies holding your phone. But, for next level pictures we recommend bringing a selfie stick or stand.
We did see solo visitors taking selfies, but this is definitely the kind of place that is more fun with friends.
Selfie Park would be a great place for tween/teen birthday parties. They do offer three different birthday packages that are fairly reasonably priced. See their website for more information.
The Dospresso prices seemed equivalent to what you would pay at a regular cafe. If you go with tweens or teens, grab a latte and enjoy sitting in the cafe while your kids run around.
Purchase your tickets online to save 10%. When we visited they did not ask to see our Turkish ID cards, but it does say on the website they will ask at the entrance.
If you are looking for more indoor fun on the Lara side of town, be sure to check out ForFun Antalya.
Selfie Park is located on the Lara side of Antalya not far from Lower Düden Falls. Located in the basement of a Vatan Computer building, you can get there easily by car. There is ample street and lot parking nearby.
There are no buses that take you right to Selfie Park's doors, but LF-09, FL-82, GM-24, VL-13, VML-54, and VML-54A  will get you within a 10 minute walking distance.
Address: Fener Mah. 1964 Sok. Akanay Apt, No:37/A, 07100 Muratpaşa/Antalya
Telephone: 90 242 324 44 40
Hours: Daily 10:00 – 20:00
Cost: Locals and foreigners with Turkish ID cards pay a cheaper price than foreigners. Check the website to see current prices.