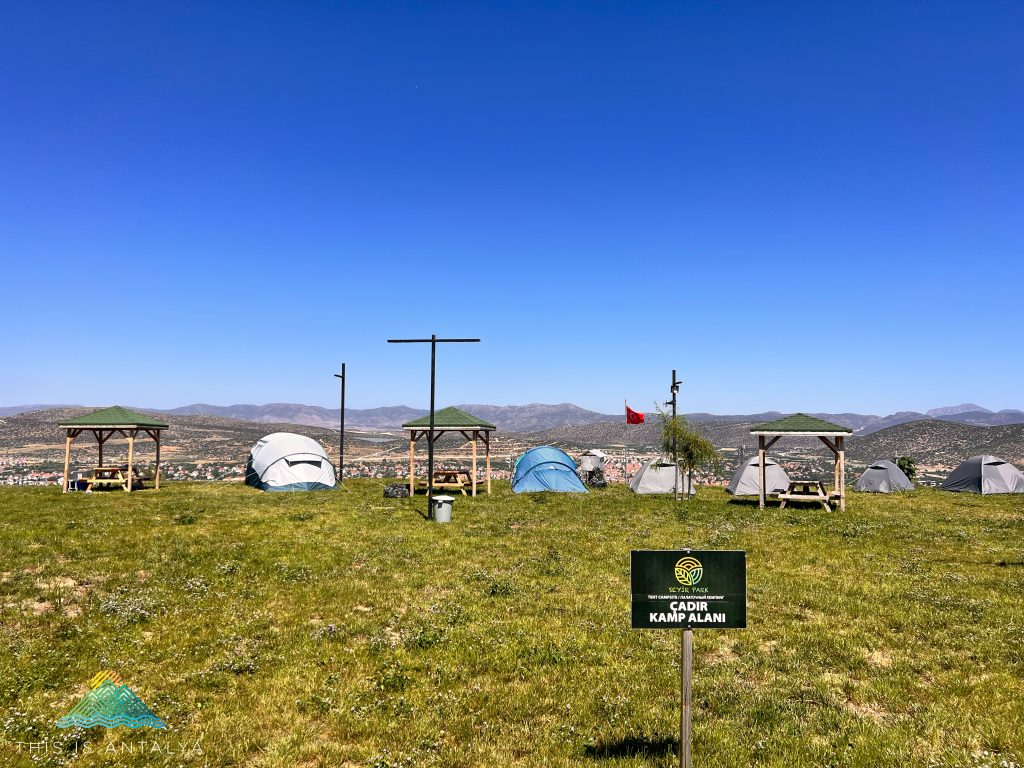 Go-carts? Check.
Scenic overlook? Check.
Campgrounds? Check.
Horse stables? Check
If you are in the Korkuteli area and looking for a park full of adventure, Seyir Park has something for everyone. Read on to learn more about what you can see and do there.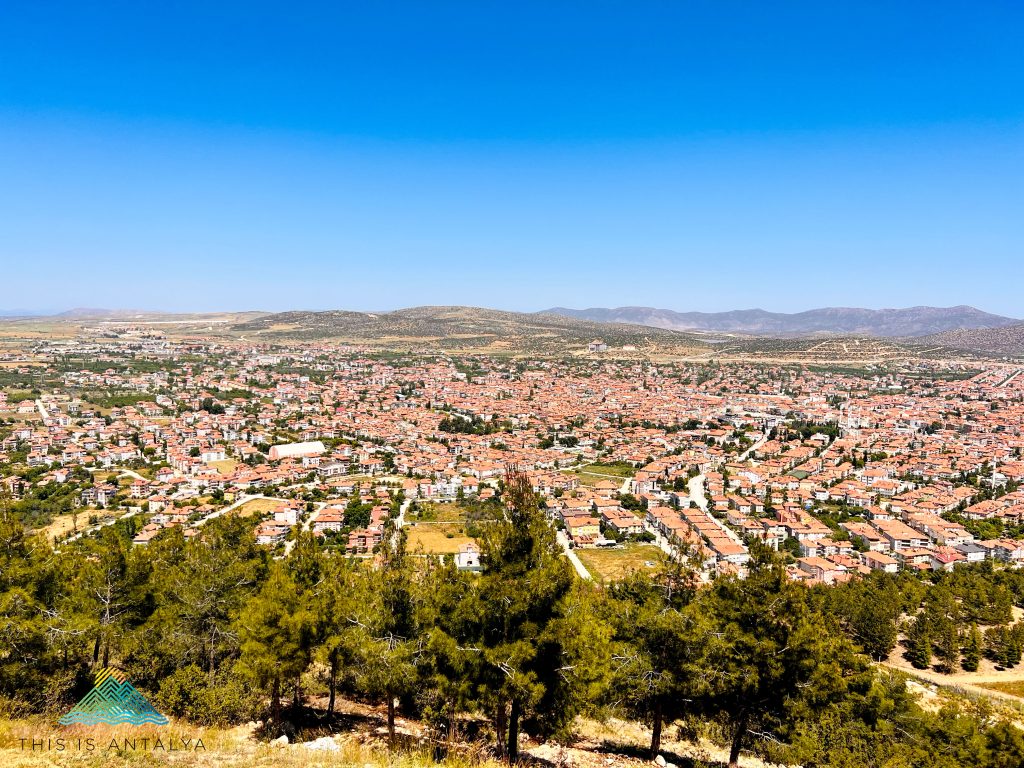 Situated on the western side of Korkuteli and overlooking the entire city, Seyir Park is a beautiful gathering place with numerous options to keep you entertained. For those looking for a good picnic/grilling spot, dozens of covered tables with grills can be found near the entrance at the bottom of the hill.
If breakfast, lunch, dinner or just tea prepared for you is more your style, there is a lovely restaurant with an extensive menu. Both temperature-controlled inside seating and outside seating with a sweeping terrace view of the city are available.
Close to the restaurant is a small playground and an outdoor theatre which hosts concerts, theater productions and movies at various times. There is also a ropes course for all ages in the same area. It was closed for renovations when we were there, but it looked like it could be enjoyable for kids and adults.
Up from the restaurant terrace area is a stable with horseback riding rentals available. You can either walk or drive up to the highest point of the park where you will find a go-cart track, an outdoor Turkish Survivor themed obstacle course and a paintball field.
The pinnacle of the park is the small camping area where you can park your caravan or pitch a tent. Tent rentals are also available for a reasonable price. A camping or caravan site rental includes electricity and water, and use of the common kitchen, showers, toilets, and washing machines.
We visited early in the afternoon on a really hot Saturday in July and there weren't many people there. We learned that in the hot summer months, go-carts, paintball and other activities open after 2pm. Based off the lack of tree-covering, our suggestion would be to visit in the late afternoon/early evening if you go in the summer.
It was difficult to get a lot of information about what the park offers, other than a brochure handed to us at the restaurant entrance. However, the man who runs the campground was very friendly and proud of the space, which truly was well-manicured and also had a stunning view from the top of the hill. He had no problems with me wandering around and checking out the facilities and was quick to show me all that the space offers. Because of the layout of the campground, we can only imagine how spectacular the sunrises and sunsets would be in that spot!
Our kids had fun running through the Survivor obstacle course, but they did come away with scrapes and splinters from some of the ropes.
Because we had eaten breakfast at Mantar Evi before visiting (check out our post here), we did not eat in the restaurant. Even so, they let us use the clean bathrooms and purchase bottles of water from the desk at the entrance. The view from the restaurant terrace is excellent and would be a delightful place to have an evening meal when the weather is cooler.
Seyir Park is located in Korkuteli, around an hour driving time northwest of Antalya city center off of D-330/E-87 toward Denizli, the same road that passes the entrance to Ancient Termessos. Without your own vehicle or car hire, it is complicated to get there. However, there are several different options for buses from city center or the central bus station that could get you to Korkuteli. You could then take a taxi from there.
Address: Karşıyaka, 100. Yıl caddesi No:42, 07800 Korkuteli/Antalya
Telephone: + 90 535 244 2715
Carpark Entrance Fees (as of July 2023): 
Motorcycle 10TL
Car: 20TL
Minibus: 40TL
Bus: 90TL
Camping Fees (as of July 2023 -it is recommended that you call ahead to confirm prices and reserve a spot):
2 Person Tent Rental: 80TL per night
3 Person Tent Rental: 100TL per night
4-5 Person Tent Rental: 120TL per night
Accommodation with own tent: 75TL per night
Caravan daily fee: 90TL