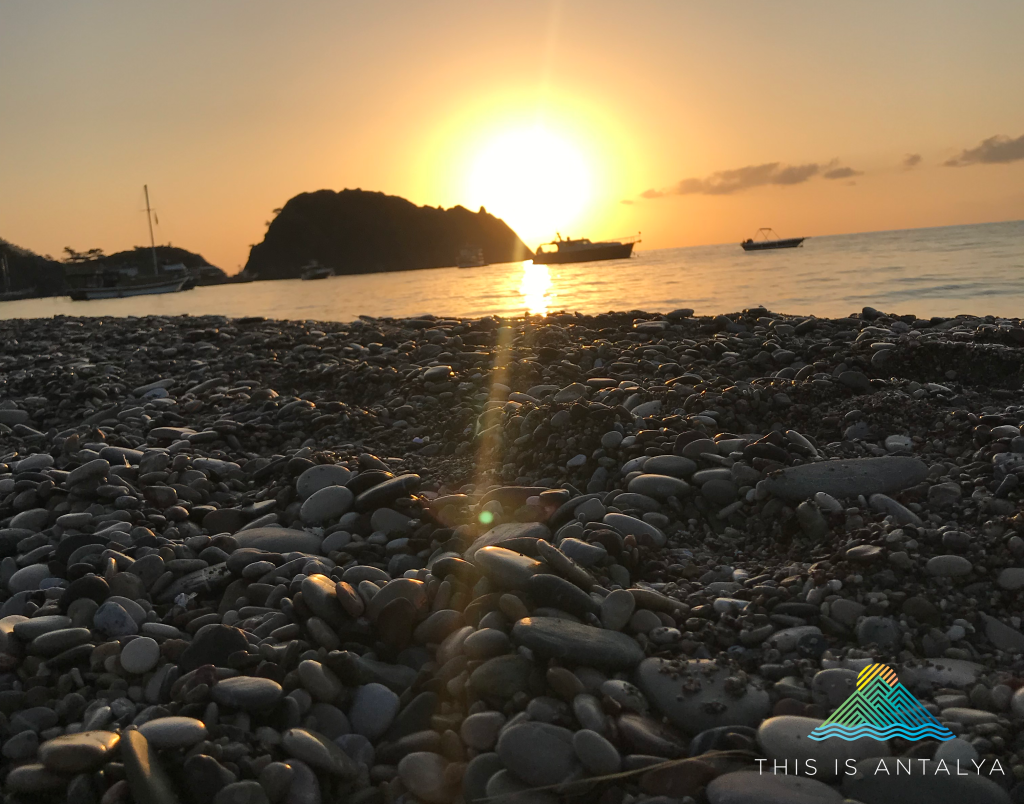 If you are looking for a peaceful place to while away the day, Çıralı is a lovely holiday village that feels like an oasis from the busyness of life. Its small, winding main road dotted with charming hotels, villas, and camping spots offers an entirely slower-paced holiday experience for those on a tight or extravagant budget. There is no shortage of places to tuck in for a night or a week in this seaside town, nor places to eat. An abundance of restaurants, cafes, and markets to appease your appetite can also be found. There is also a Beaver Coffee Shop for those needing some caffeine. Many of the restaurants along the beach, from casual café to more formal dining, also offer beach chairs and umbrellas with beach-side service.
The rocky beach of Çıralı converges with Antalya's well-known sparkling turquoise water.  Rental kayaks await, or cruises on a charter boat for the day exploring around the coastal area. We recommend Adalı Kaptan 1 or Kemal Kaptan 1. Lounging on the beach and enjoying a relaxing day in the sun also make for a perfect holiday.
While you are in Çıralı, don't miss a hike up to Yanartaş, the geographical wonder of hundreds of small fires rising out of the rocks on the side of a mountain. You can also take a tour of the ancient city of Olympos found at the west end of the beach.
Getting there:  Çıralı is about 55 km south, or 1-2 hours, from the city of Antalya, depending on from where you are driving. It is a beautiful drive that takes you through Kemer, up a mountain, and then back down a lovely and lush windy road to reach the village. You can rent your own car, hire a driver, or take a bus/taxi/minibus combination to Kemer and on to Çıralı. We have only driven in our own vehicle, but based on the people standing along the road down the mountain at various spots, it appears there is a minibus that travels up and down the road once you get to the turn toward Çıralı.
Location: Çıralı, Kemer, Antalya