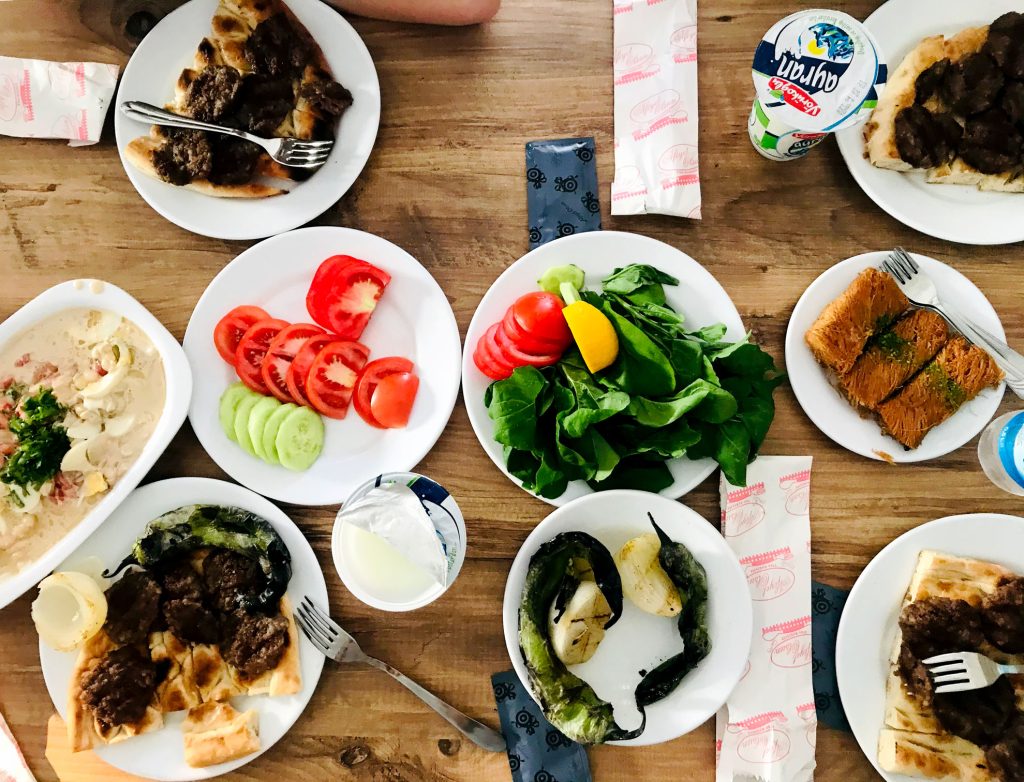 Looking for some tasty Turkish food? Don't miss out on a chance to eat at Meşhur Aksu Köfte Piyaz while in town. If you have traveled around Turkey, you have likely tried köfte (Turkish meatballs). Each region has its unique way of presenting this popular Turkish staple and it comes in different tastes and shapes. Here in Antalya, we have come to appreciate the köfte at Aksu Köfte Piyaz because it is simply meat and salt without the addition of other mix-ins. It tastes a little more like a hamburger patty than a meatloaf in our non-expert opinion.
You don't have to spend too much time in Antalya to hear tell of one of the local's favorite foods: piyaz. What is piyaz, you might ask? In short, it is a tasty side dish generally made of white beans and onions.
In Antalya piyaz is taken to the next level when mixed together with chopped tomatoes and a tangy vinegar, olive oil, tahini and lemon juice sauce then topped with sliced hard-boiled eggs. You are going to have to trust us on this one. This random assembly of ingredients is not something we ever would have concocted on our own. But, after living in Turkey for five years before first being introduced to Antalya piyaz, once we met, we fell in love. It quickly became a staple alongside köfte (Turkish meatballs) and this combination at Meşhur Aksu Köfte Piyaz is a winner.
Not only is the food delicious, but it is plentiful. Pide bread to eat with the köfte, juicy tomatoes and cucumbers, roasted peppers and onions, salad greens, ayran (salty yogurt drink that is a must have with köfte) and a tatlı (dessert) are all included with your meal. And don't forget to linger for some Turkish tea at the end of your meal.
Meşhur Aksu Köfte Piyaz isn't fancy, so don't expect fine dining. But it is consistently quick and enjoyable and definitely worth a try if you want authentic Antalya style köfte and piyaz. We recommend dining in, but take-out is also available. If you go, please let them know their friends at This is Antalya sent you.
To read about more local flavors, check out our post on regional Antalya dishes.
Location: Karşıyaka, 174/A, Sakarya Blv., 07210 Kepez/Antalya, Turkey
Hours: Every day 08:00 – 23:00
Telephone: +90 242 326 4642