Oh, what a year 2022 has been for Antalya!  Between the war in Ukraine and the rising prices of gas in Europe, Antalya has been a hot spot this year. With over 12 million tourists visiting our province in 2022 (as of September), we have not quite hit pre-pandemic numbers, but tourism in Antalya is definitely back and it seems that every weekend through the summer and fall there was a new festival drawing thousands!
This year our family's Antalya wanderings have been fewer and we have stayed closer to home because of a big spring break trip to Europe, a Turkish language intensive in the mountains of Tüfanbeyli, Adana, and a move north of the city center. But, that has not limited our explorations and fun! To close out the year, here are our top five experiences/discoveries of 2022: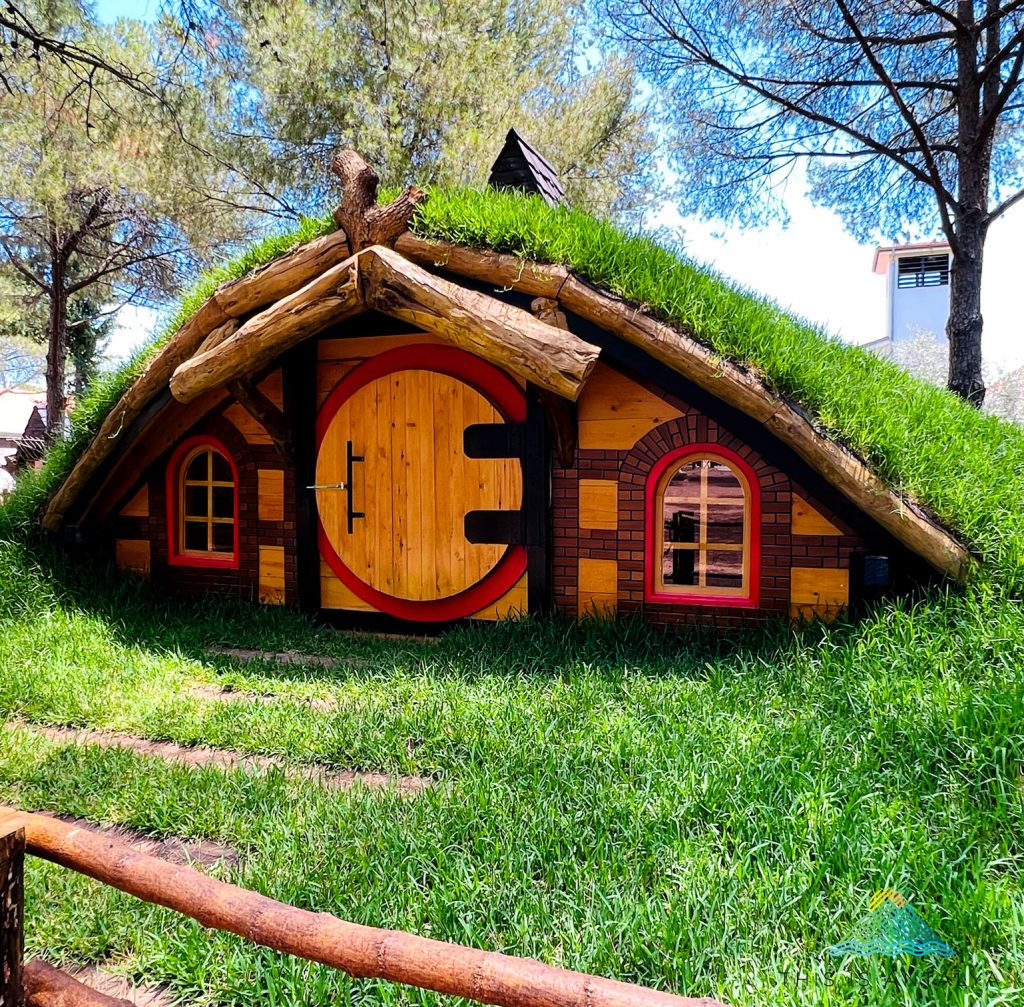 Dokuma Park has so much to offer, we visited multiple times this year and spent nine weeks highlighting it all here on the site. If we had to pick just one place to visit in Dokuma Park, we couldn't! The Forest Library, the Cemil Meriç Library, the Children's Train Library, the Car Museum, the Anatolia Toy Museum, the Open Air Museum, the Science Center, the Martyr Museum, and the Modern Art Gallery are all well-done and worth a visit if you are in the area. The plethora of family-friendly options at Dokuma Park were a pleasant surprise this year and will be kept on our short-list of places to take visitors when it's too hot or too rainy to be outside.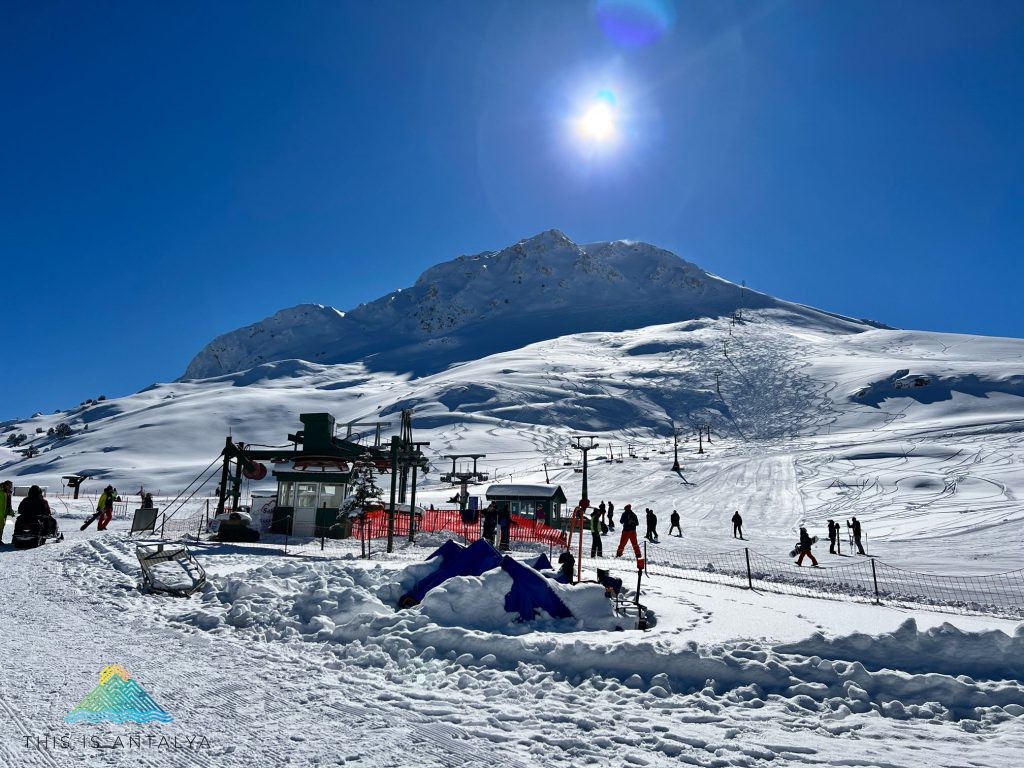 We were fortunate enough to get to Saklıkent twice this past winter and the snow was perfect for skiing both times. Though it is a smaller resort with a limited number of lifts and runs, it was perfect for our beginner to intermediate skiing family. Plus, we have been dreaming about the kavurma (sauteed beef and veggies) from Saklıkent Kebap since we were there almost a year ago!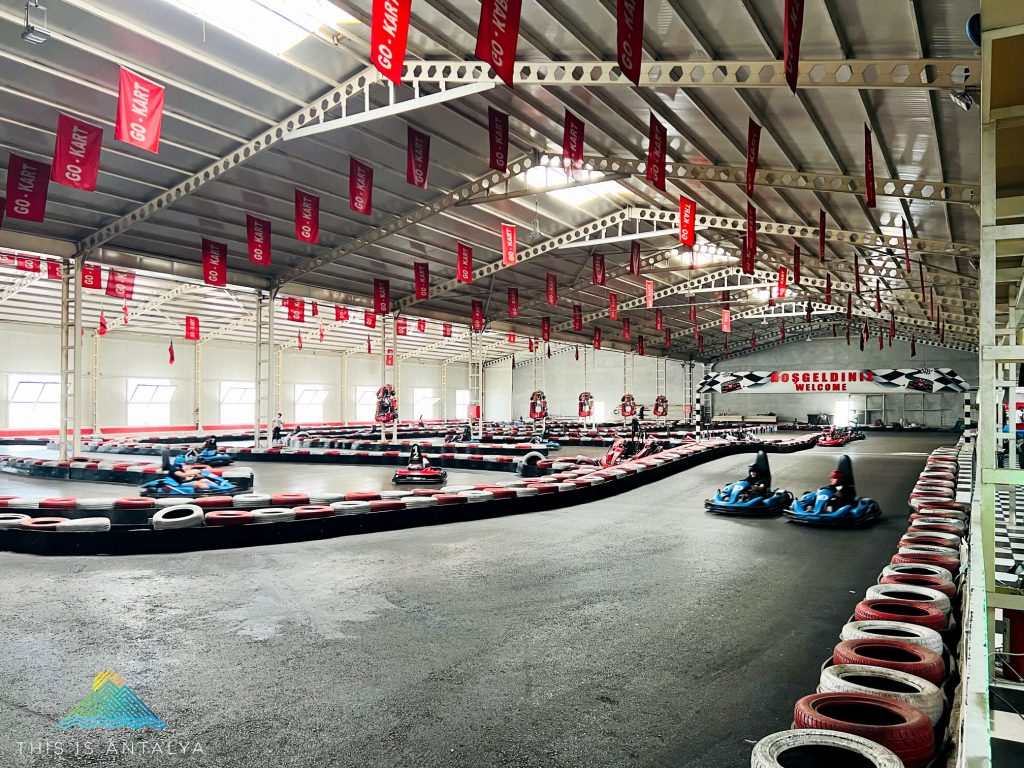 We are always on the look-out for new family activities everyone can enjoy. Antalya Gokart was a win all the way around. Our youngest was entertained by the extensive play area while everyone else whipped around the go cart track having the time of their lives! Our kids regularly ask when we can go back. If you are looking for something to do inside on a cold or rainy day, Antalya GoKart is a thrilling and reasonably priced option.
4. Lyrboton Kome Ancient City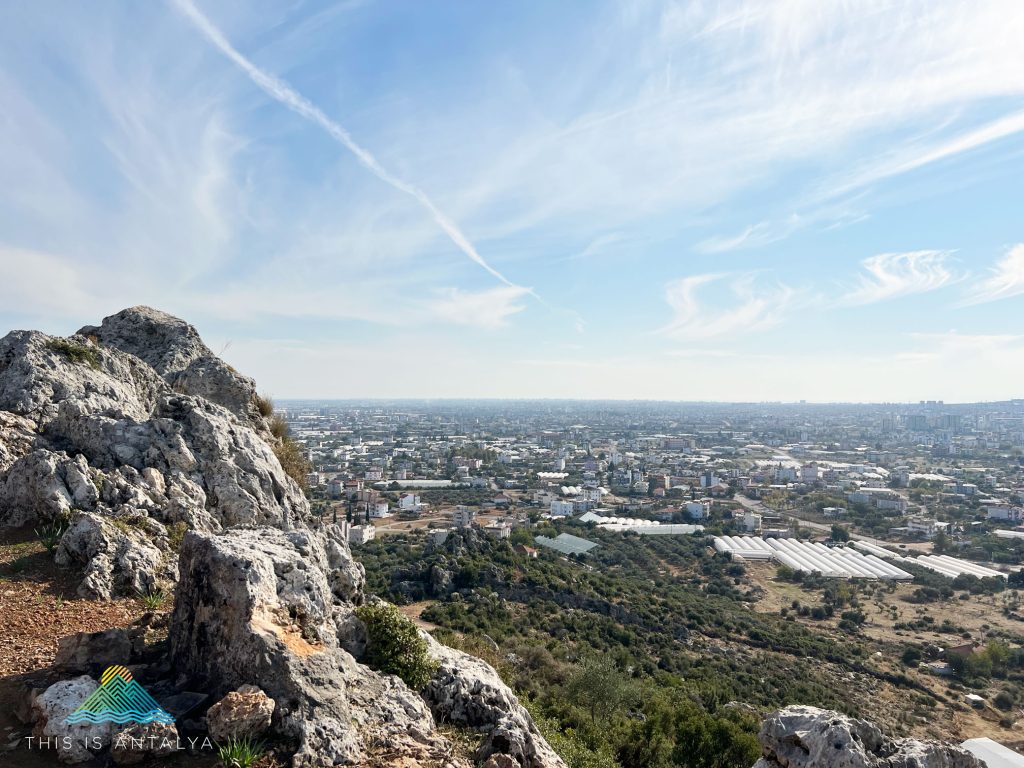 Found just outside the city center in Varsak, Lyrboton Kome Ancient City is unique in its location overlooking Antalya. Its sprawling views, shaded trails, and intact ruins were intriguing and provided for a lovely November outing. With history dating back over 2,000 years, Lyrboton was the olive oil production center for the ancient Roman city of Perge. It is currently in the spotlight because the government is working to restore it as both an ancient site and a working olive oil processing facility where visitors can watch firsthand and participate. We are excited for what is to come in this lesser known ruin and are definitely keeping an eye on the restoration progress!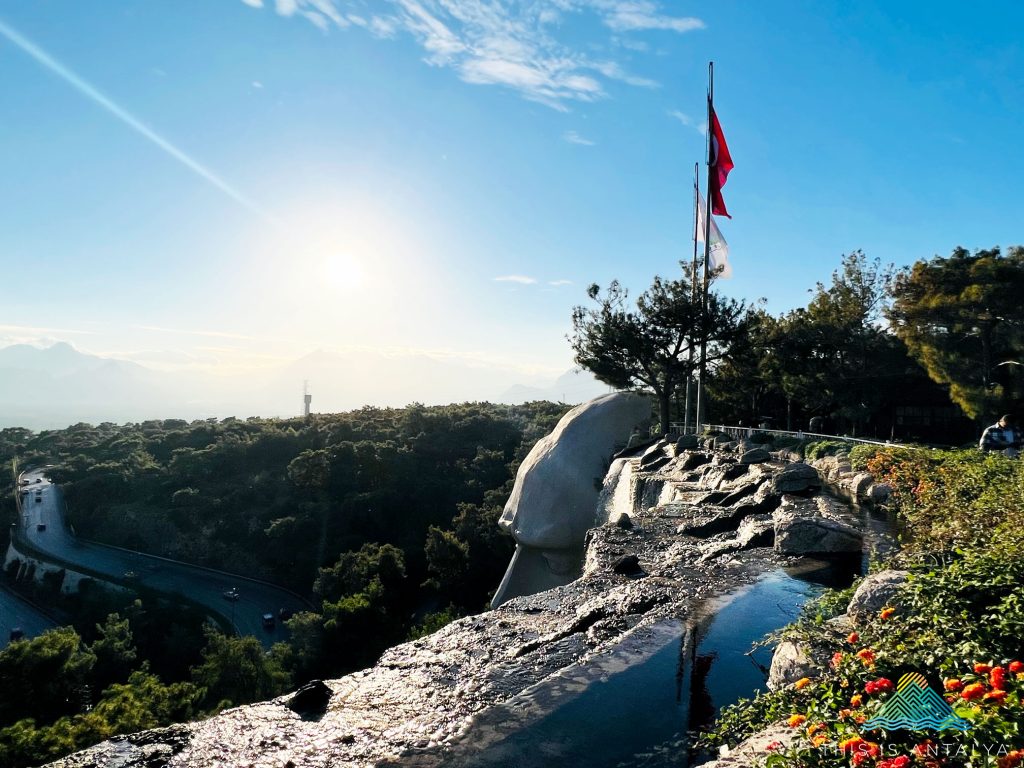 We had driven past Atatürk's face on the mountainside countless times when leaving the city, but just discovered this year that there is a lovely park above the waterfall. Green space, multiple cafes from which to choose, picnic tables, playgrounds, and an incredible view make Kepez Kent Ormanı a worthy trip outside of city-center.
Top Five Places We Want to Explore in 2023
We spent a few days in Alanya back in the summer of 2020 when things were slowly starting to open back up after the Covid lockdowns. After seeing so much on the western side of the province, we are itching to get back to the eastern part and explore!
Korkuteli is one of the 19 districts in Antalya, as well as an interesting little town northwest of the Antalya city-center. We have driven through it multiple times, but have only stopped once for a quick bite to eat. With a canal that boasts a gondola, a museum documenting the Yörük people, and a restaurant entirely dedicated to mushrooms, we think there are some worth-while things there to discover.
We have spent considerable time in Manavgat, but there is so much left to see! One of the things on our list is taking a day cruise in Green Canyon. A relaxing cruise with rugged beauty, delicious food, and opportunities to swim in crystal clear water always sounds good to us! Since a lot of this area was devastated in the fires of 2021,  we are waiting and hoping perhaps by late summer 2023 it will be restored to its former beauty.
We are kind of ashamed to admit that we did not get to the Olympos Teleferik in 2022. It was on our list from last year, and it is on our 2023 list again. For various reasons, including sickness and car issues, all of our plans to visit Mount Olympos failed in 2022. We are hoping 2023 is our year!!!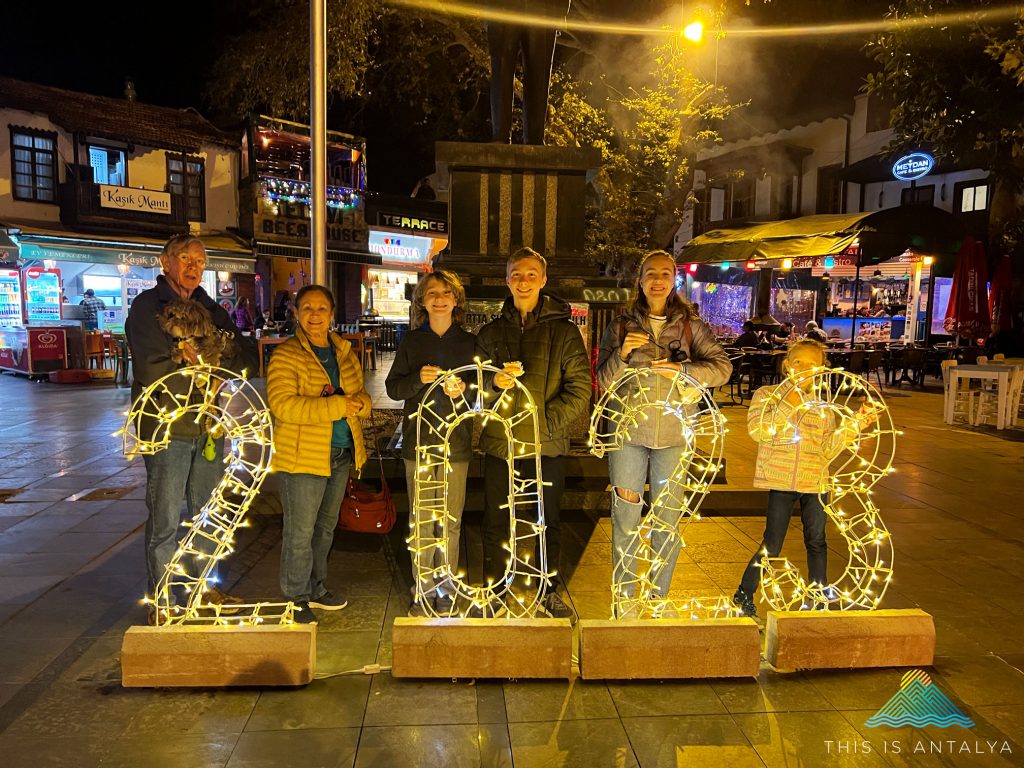 And, just like that, 2022 is coming to an end.  Here's to the new adventures and exploring 2023 will hopefully bring! Be sure to tell us in the comments which Antalya places were your favorites in 2022 and what is on your 2023 bucket list.
A blessed and happy new year to all!!!