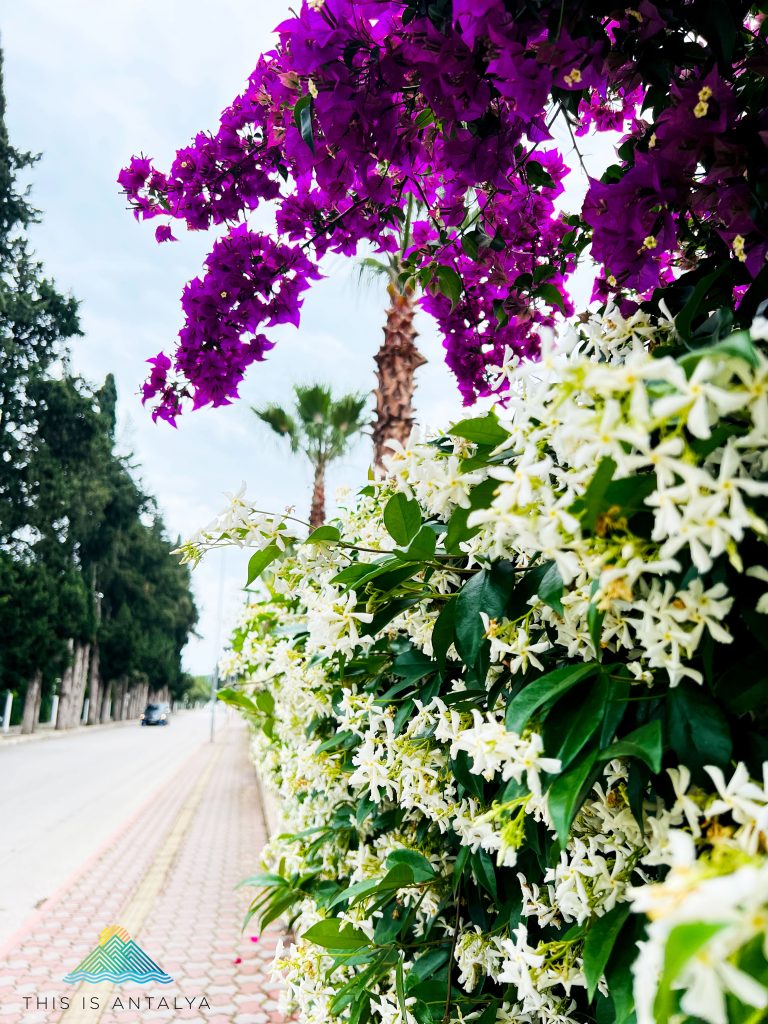 Antalya's coast is made up of miles upon miles of resort towns, each with a distinctively different feel and tourism culture. One well known resort area is found in the city center of Kemer. For what reasons would you visit this seaside town of just over 20,000 people? Read on to learn more about Kemer and if it is one of the places you should see while you are in Antalya.
Known as the ancient Greek city of Idyros, Kemer was once a part of the Lycian League. During most of the Otttoman era the name changed to Eski Köy (Old Village). That name remained until the early 1900s when, after centuries of flooding, engineers built a 14 mile (23 km) stone wall to channel mountain run-off water away from the city. That is when this seaside town became Kemer (Turkish for belt).
Formerly made up of both Greeks and Turks until the population exchange in 1923, Kemer was only accessible by boat until the 1960s. After roads were built, in the 1980s, investors began to put significant money into the area to create the resort town that exists today.
After investors began to build resort after resort in Kemer, it turned into a district basically made up of huge hotels sandwiched between forests and villages along the coast. Tourism is its major source of income and hotels are in every direction you look.
With majestic mountains on one side and the turquoise sea on the other, it isn't hard to understand why tourists want to spend a holiday in Kemer. However, unlike other resort areas like Kaş or Kalkan, besides the bountiful flowers cascading all over the city, there isn't much that is charming or picturesque about the town.
Most of the beach space, except for a few small spots, belong to private resorts and hotels or beach cafes that rent out chairs for the day. Also important to know is that the majority of the visitors are Russian, so even if you are not Russian, everywhere you go people will speak Russian to you if you don't look Turkish. This is perfect for our Russian friends, but can be difficult for others who don't speak Turkish or Russian.
If you get tired of resort food, there is a marina with Turkish restaurants and western food offerings close-by, like Food in Box, McDonalds, Subway, Burger King and Starbucks. The main street also offers a plethora of marked-up souvenir shops, beach ware, and Turkish treats.
Other than hang out at your all-inclusive hotel (which is honestly the only reason we would recommend you stay here), there isn't much in the city center to keep you entertained. But here are our suggestions for things you could do if in the town of Kemer:
Walk the path to the Clock Tower that runs parallel with Hükümet Street and starts opposite Kuğulu Park. Jasmine covered arches lead the way and at the right time of year it is a sensory delight.
If you have little ones who need to be entertained for awhile, grab a drink at Starbucks and let them play at the park right outside.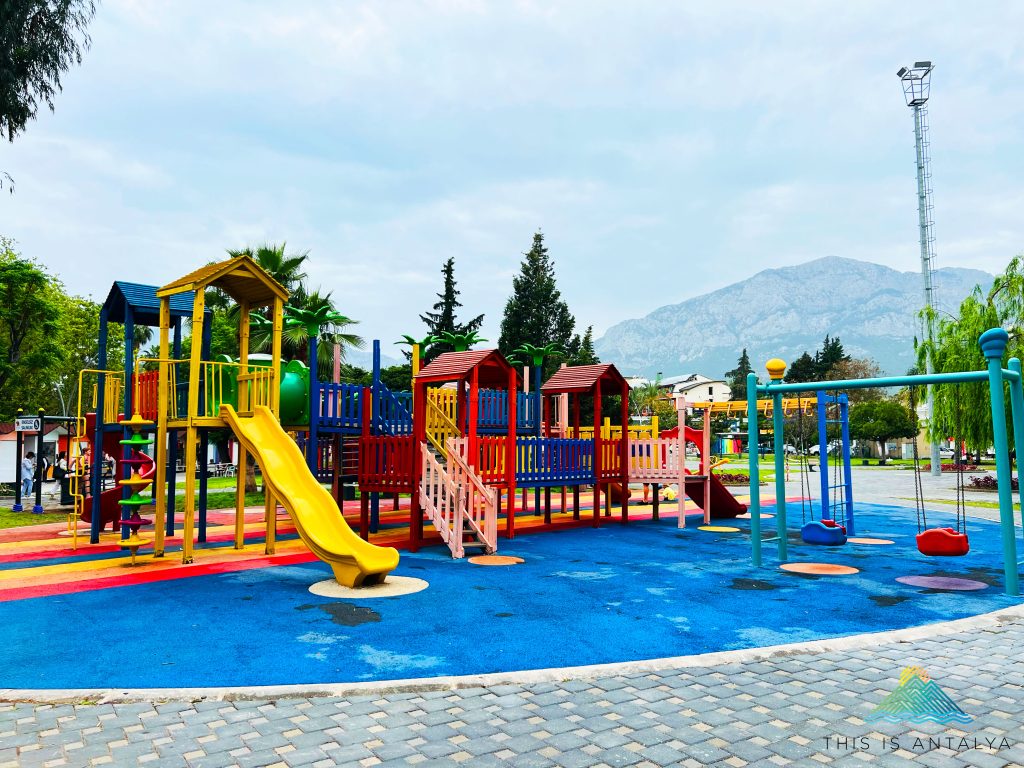 Amble the seaside path that takes you on the back side of all the majestic hotels and admire the beach cafes and well-manicured gardens.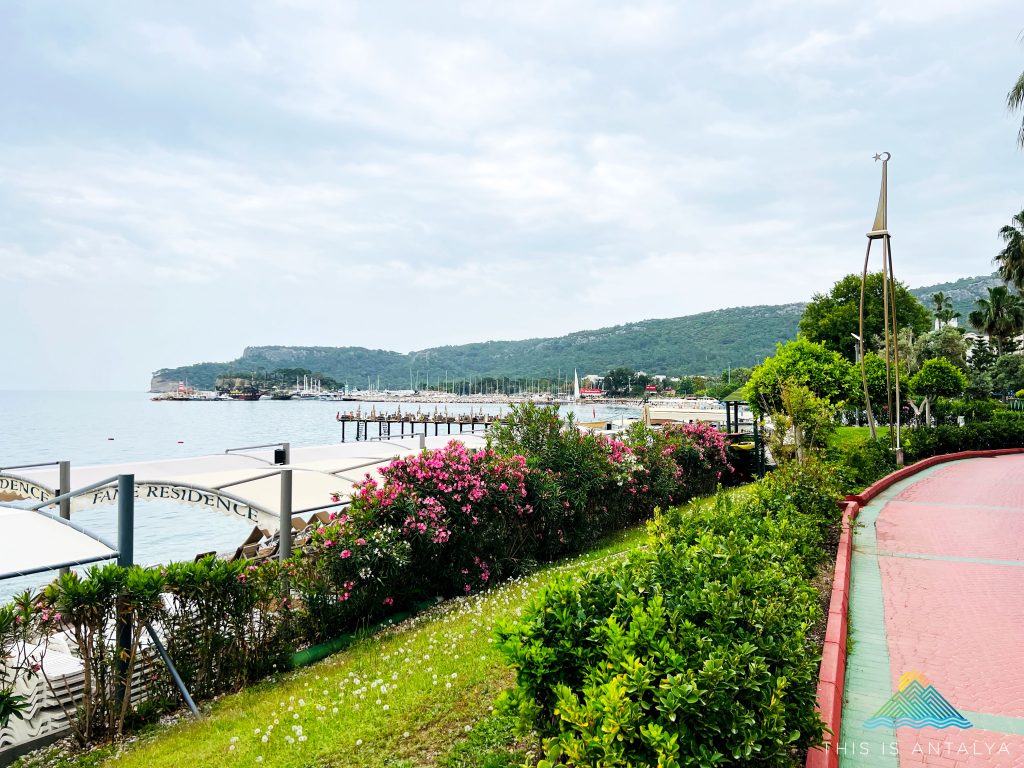 Things to Do Close to Kemer
Most likely, if you are staying in Kemer, you won't be doing much outside of your resort. However, if you do have some free days and want to explore, we recommend the following:
Kemer is about a 45 kilometer drive west of Antalya city center. Most people who stay in Kemer are shuttled directly from the airport in hotel vans, but if you are looking for a way to get there, the easiest option is to drive by car, either rented or hired.
If public transportation is your preference, use your AntalyaKart App to find the closest stop to you that allows you to catch TA08 heading west. It will run directly to Kemer from city center in about 50 minutes.