What is there to do in Antalya during the winter months? With colder weather and the holidays quickly approaching, you might ask if the Turkish Riviera is a good place to visit when the days turn shorter. Or, perhaps you live in Antalya and have family visiting over the Christmas or New Year's season. Are there still enough worthwhile things to do and sights to see in December, January and February? If you are asking that question, this post is for you!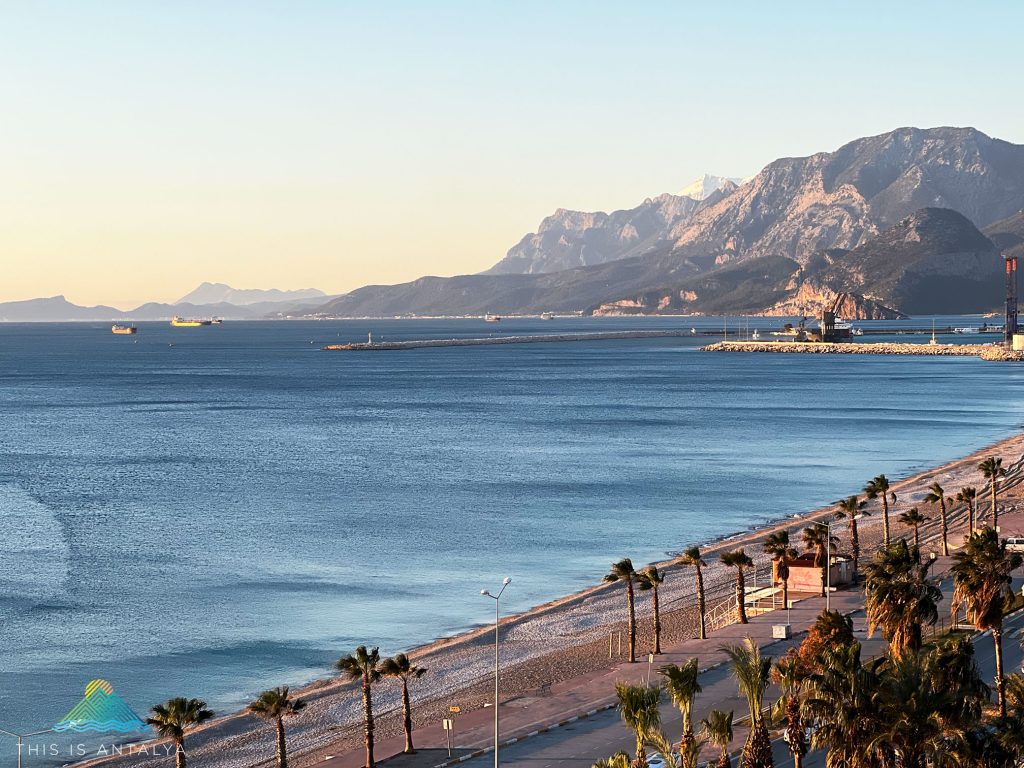 A world of snow, 40 aquariums culminating in the world's longest tunnel aquarium, and multiple other indoor adventures make this a perfect stop for a cool winter day.
On a clear day, you can't beat the view of the Antalya bay from the top of the Tünektepe teleferik. With viewing decks mostly outside, this would be best on a sunny, warmer day.
Craving lots of options for lunch, dinner or coffee in a scenic spot? Sahil Antalya is a perfect spot to grab a bite to eat or some coffee, and also walk along the Konyaaltı Beach. We also recommend taking a stroll anywhere on the Konyaaltı boardwalk.
You can't visit Antalya and not eat kahvaltı. Imagine an entire village with delicious Turkish breakfast options!!! Our favorites are Paşa Kır Bahçesi and Zeytin Dalı.
For inspiring views, the Heart of Antalya ferris wheel is a peaceful 18 minute ride. Touted as the second largest ferris wheel in Europe (even though Antalya is technically in Asia), the cabin is weather-proof and would actually be much more enjoyable on a cool day than in the summer.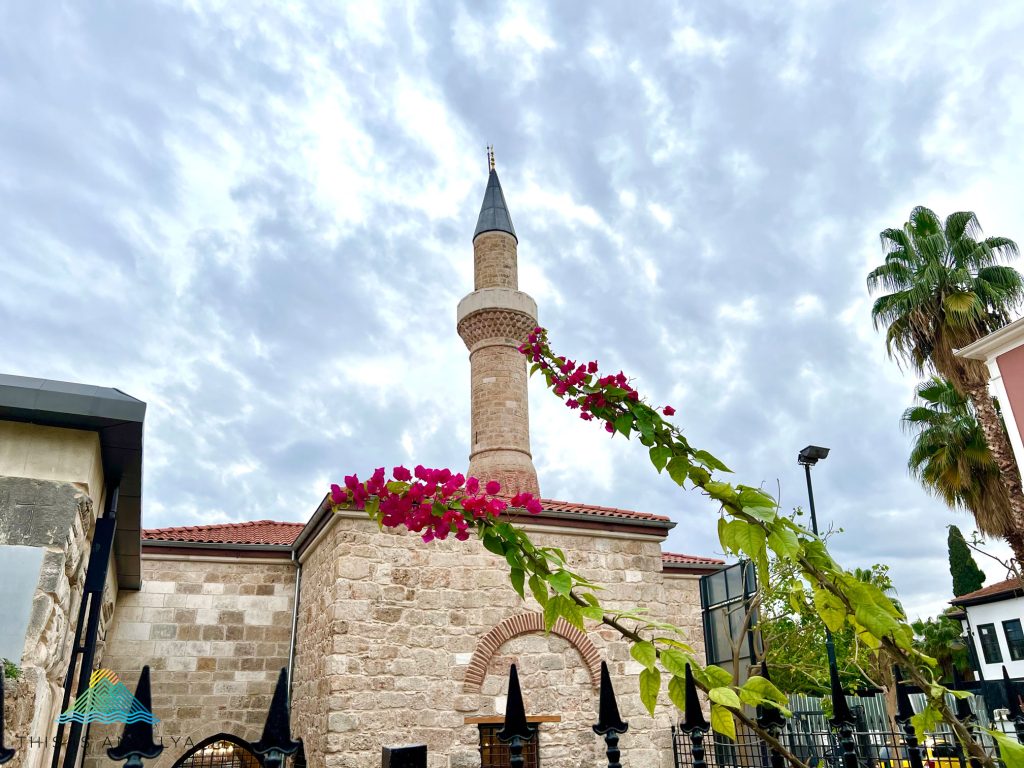 When the weather is too cold to visit the ruins scattered around Antalya, checking out some of the ancient artifacts collected from these sites and housed in one place is an interesting way to spend the day.
No matter what time of year it is, Kaleiçi is a can't miss experience in Antalya. Wander around the picturesque streets and be sure to get a glimpse at the harbor from the lookout. Don't miss Hadrian's Gate for the quintessential Antalya photo. If you are looking for high quality gifts to take home to friends and family, don't miss our friends' speciality shop, STEM Uniquely Handcrafted.
A stunning sight in any season, Düden is another must see Antalya attraction. Bundle up on a cold, sunny day and bring your camera.
A reasonably priced and super speedy track provides thrills for those ages 10 and over. You get to choose from 10 to 40 minutes of driving time. Because it is indoors, it is the perfect choice for a rainy or cold day. Located close to the airport, it is easy to find with GPS.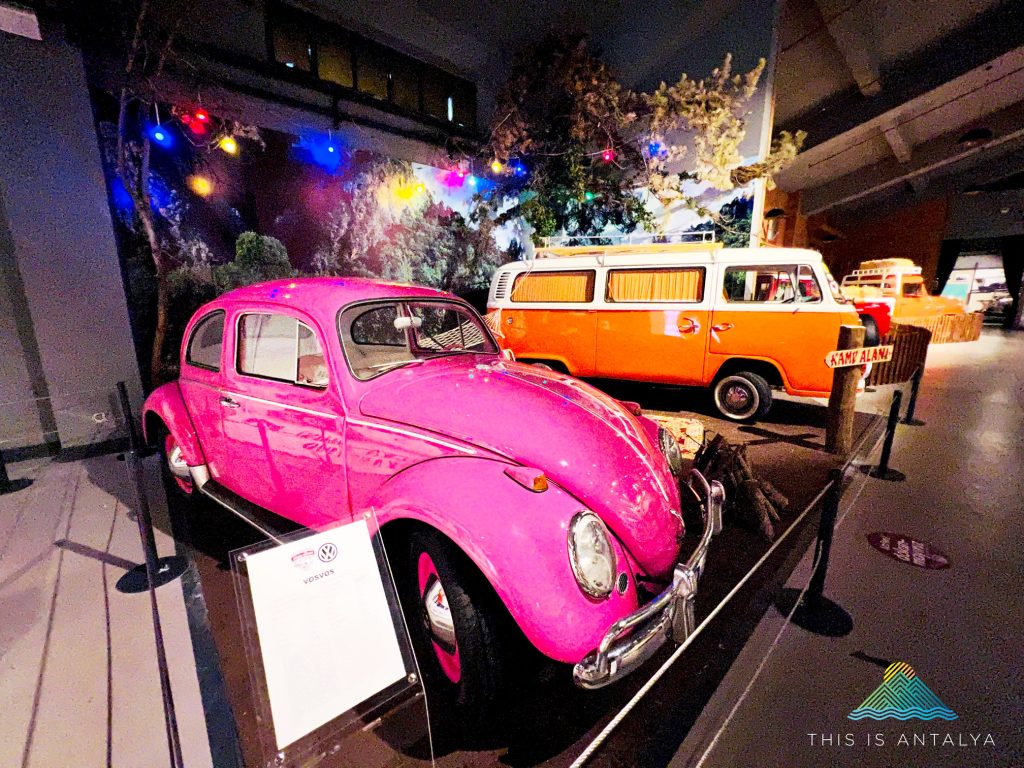 Dokuma Park is full of new museums that cater to a wide range of interests. Our favorites are the Car Museum, Science Center and the Toy Museum.
If the weather is decent and you are looking for adventure, Park Funtastic could be fun for the whole family. Our favorites are the Mountain Coaster and the Zip Line from the tower. Nothing like exhilarating rides in the crisp, cool air!
Lyrboton Kome Ruins
On a nice winter day, the ruins of Lyrboton Kome are a less visited site north of the city near Varsak. (GPS works perfectly to find it.) The view of Antalya is stunning and the remnants of olive presses make this a treat for history lovers. Watch out for cisterns as you walk around and please be sure to take your trash with you when you go.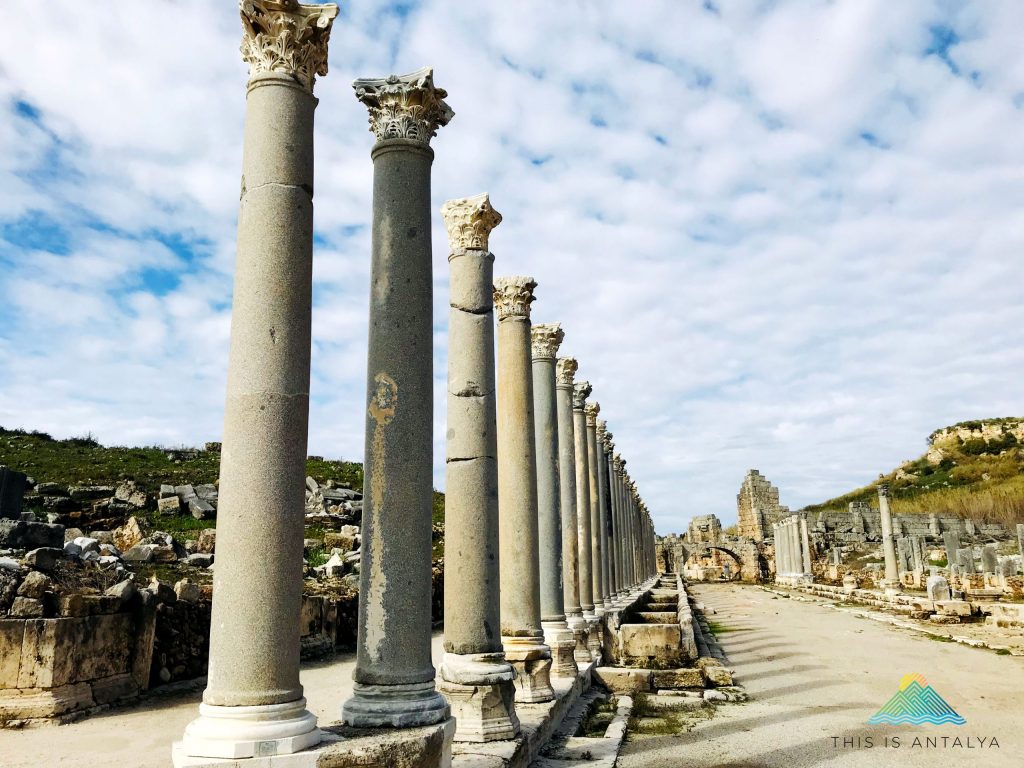 Worth seeing whether it is winter or summer, the Aspendos theatre is the best preserved Roman era theatre in Turkey. It is an incredible sight and earns the trip outside of the city. If you are hungry before or after your visit, be sure to stop and see our friends at Kadir'in Yeri.
Another easy to tackle ancient ruin east of the city center, Perge holds something for everyone. A few signs tell you what you are seeing and colonnaded streets provide plentiful photo opportunities.  If the weather is decent, you can venture up to the Acropolis.
Located up in Döşemealtı, Karain Cave is a good option on a dry day. There is a decent climb up around 450 steps, but there are break points with benches and a beautiful view. The reward at the top is a well-lit and excavated cave that was stock full of ancient artifacts at one time. After visiting you can tell your friends that you explored a cave where a rare Neanderthal skeleton was discovered!!! A lot of what has been uncovered at Karain can be seen at the Antalya Museum.
An hour west of city center you can ride a gondola up to the clouds of Mount Olympos. In the winter time, at an altitude of 2,356 meters, there will often be snow at the top. So, dress warm!
If skiing is your thing, Saklıkent is only about an hour away from city center. When there is snow, it is a fun way to spend the day at a fairly inexpensive price. You can also rent toboggans for sledding.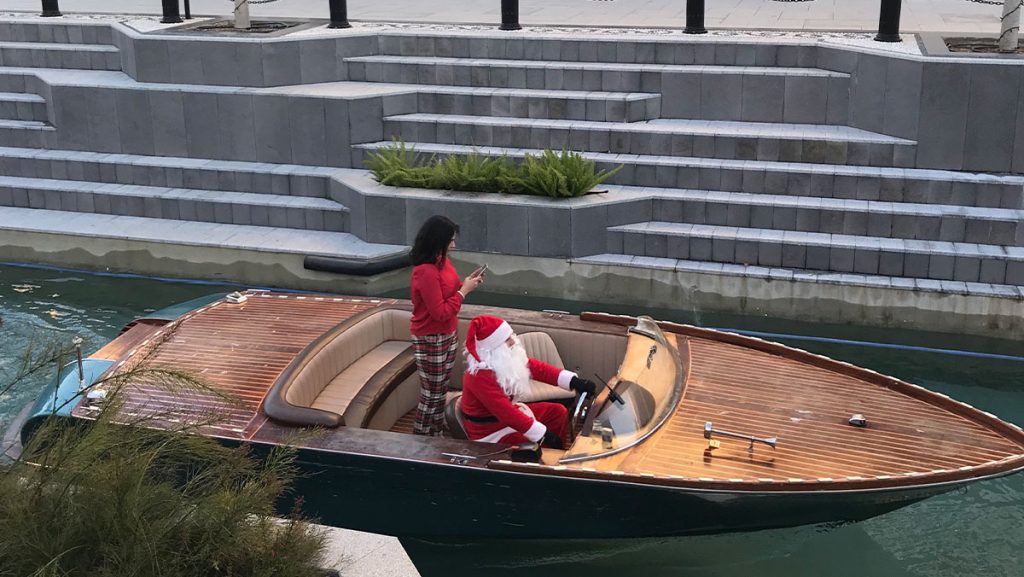 Both shopping center and amusement park, during the holidays Land of Legends boasts festive Christmas/New Year's decorations. For no cost you can see Santa cruise down the canal, a holiday choir sing Christmas carols and thousands of spectacular light displays- including a large Christmas tree. Inside the theme park, there are more festive decorations and holiday themed shows. It is a one-stop shop to get your holiday spirit going!
A trip to Antalya around Christmas time would not be complete without visiting Demre. A little over two hours west of city center, the St. Nicholas Church is where the generous real life man ministered and was supposedly buried in the 4th century. Side note: If you are in Demre and you love ancient history, the ancient city of Andriake is a lesser known ruin. There is a really impressive cistern that you can go down into and the interesting Museum of Lycian Civilizations.
Every December the mall shines bright with holiday lights.  Upstairs on the top level outside from the move theater, there is a European like (think small scale) Christmas market with an ice skating rink and nightly concerts. Go grab a German pretzel and some hot chocolate and pretend it's really cold.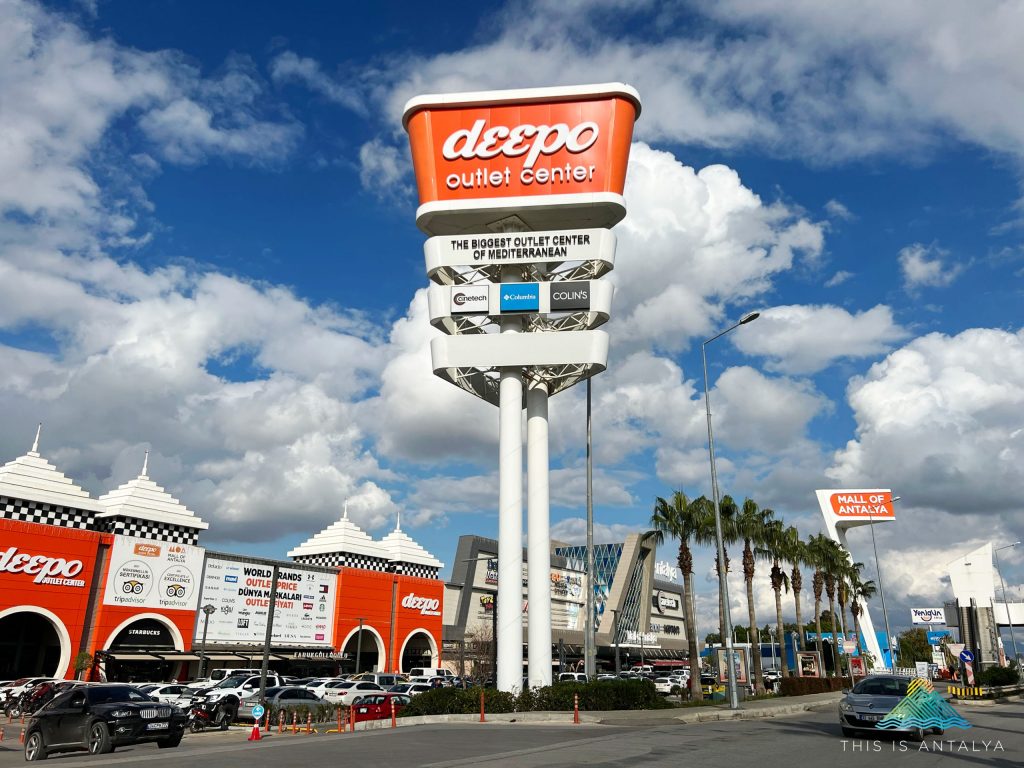 Shopping Malls
There are too many malls in Antalya to recount, so check out our Antalya malls post if shopping is on your list of things to do.
Pazars
A visit to Antalya would not be complete without a trip to a local pazar. Read our pazar post to figure out which one works for your itinerary.
Souvenirs
Our favorite souvenir shop is located in Kaleiçi and run by our friends: STEM Uniquely Handcrafted. Their textiles are lovely and you can leave knowing you got a fair price for a high-quality hand-made product.
Another option for those who don't care as much about price or mass produced items is the souvenir store in the basement of Agora Mall. Anything you could ever want can be found there, from glass lamps and Turkish delight to locally made lotions and souvenir tshirts.